DWF has secured extra credit from its lenders and a relaxation of banking covenants, which the stockmarket-listed firm said will help it endure an extended Covid-19 lockdown.
On 27 March shares in DWF fell by a quarter after the firm revealed that the virus would hit activity in its final quarter, traditionally its most significant. The firm gave notice then it would seek additional headroom with lenders, forecasting total growth of between 15% and 20%, which was below management's previous expectations.
The agreement announced today will result in a secondary revolving credit facility of £15m, in addition to the group's existing facility of £80m. Both will remain in place for up to 18 months, though the group said it does not at present expect it will need the extra credit. The group said it will now have access to working capital facilities of £122m.
Banking covenants are also being relaxed to give the firm extra headroom until January 2021.
Andrew Leaitherland, group chief executive, said: 'These actions will help ensure we retain strong liquidity to navigate the challenges presented by Covid-19.'
While activity in some business areas has reduced, he added, the firm is beginning to see a rise elsewhere. It has also identified additional revenue opportunities, including insurance, and managed services as clients cut costs.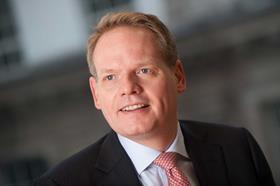 DWF expects a 'material benefit' from its own cost-saving programmes in 2021. The firm has not, however, deployed the government's furlough scheme or changed its pay arrangements for staff, a spokesman confirmed.
The firm's shares were unchanged at 81.8p this morning.