A High Court judge has refused a litigant's plea to adjourn a hearing date on the basis his preferred barrister was double booked on that date.
Claimant Rupert St John Webster had secured the services of counsel pro bono to contest an application for his professional negligence claim to be struck out. The hearing was listed for 2 December but Webster asked for an adjournment as his lawyer was unavailable on that day.
Ruling in Webster v Penley & Anor, His Honour Judge Paul Matthews, sitting as a judge of the High Court, said the claimant was an experienced litigant who had already enjoyed a 'much greater share of the scarce resources available'. The absence of Webster's preferred counsel was 'significant' but 'not overwhelming'.
'This is not a case where the claimant would be utterly incapable of putting forward his own arguments to resist the application of the defendants,' he added. 'I have no doubt that the claimant could represent himself, as he has done in the past.'
Webster alleges negligence against lawyers in giving estate planning advice to his father's parents in 1992, in the preparation of their wills and in the estate administration after their deaths. There are further allegations relating to a failure to remain neutral with respect to his own family, and alleged breach of contract by Penley in July 2014. Webster claims in total for more than £5m.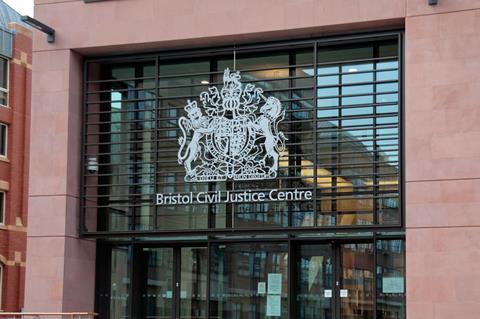 The defendants applied in August to strike out the claim or secure summary judgment against Webster. They say any claim is barred by limitation rules and in any event it is denied that anyone acted negligently, or that they owed any duty to the claimant. It is denied that the claimant is entitled to sue for losses caused to members of his family and submitted that parts of the case are an abuse of process as a collateral attack on previous judicial decisions.
The issue with the counsel's date clash arose after the court clerk, working overtime in September to clear the backlog, listed the hearing and sent a notice to both sides.
The defendants responded quickly, but it was not until Webster held a conference with counsel last month that his issue with the date was discovered. Even then, he waited two weeks to email the court to say his barrister would be unavailable.
The judge said the court had taken account of Webster's status as a litigant in person, and he should have sent in his preferred dates earlier. He added that adjourning the 2 December date would leave the claim hanging over the defendants' heads for longer and take up valuable court time in future.