A High Court judge has made a public apology to parents involved in contact proceedings where a litany of mistakes were made. Sir Jonathan Cohen, sitting in the Family Division in JB v DJ, said it was a matter of 'great regret that everything that procedurally could have gone wrong in this case has gone wrong'.
The court heard that the mother had appealed an order from His Honour Judge Malcolm Sharpe in 2020 that transferred the residence of the couple's then eight-year-old daughter to the father. The change resulted in the child moving schools and suspending contact with her mother, with whom she had lived since birth.
Cohen said the judge had made no holistic consideration of the child's needs and that his ruling read as though the father's needs 'trumped all other factors'. The father's case had been that the mother was obstructive of contact and shared negative views of him with their daughter, while the mother said their daughter suffered from separation anxiety.
The judge had ordered in 2019 that the child should stay with the mother and move to live with the father if new visiting rights were not complied with. The father then issued an application a year later to enforce the order and requested the change of residence due to the mother's alleged lack of compliance.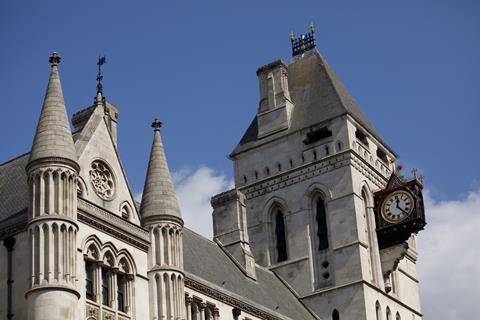 The court heard that in the 2020 proceedings there had been no involvement from Cafcass and a children's guardian was not appointed.
The judge decided not to make the child a party despite them being a party to proceedings which resulted in the previous order. Sharpe said the sole question was now one of enforcement and that no input was required from the children's guardian. Cohen expressed 'considerable doubts' about this approach and said this was an application for change of residence as much as for enforcement of an order.
Cohen noted that the judge said he regarded the use of statistics about visiting contact occasions as 'bordering upon the facile' and that compliance was not assessed according to whether a visit took place.
On appeal, the mother complained about the judge's analysis. Cohen accepted the criticism that Sharpe assessed the spirit of how the mother complied with the order rather than her strict compliance.
Despite both parties being litigants in person and having little knowledge of the legal process, no mention of a stay was made at the final hearing.
Cohen noted in addition that errors in the Family Division office led to a year-long gap between the grant of permission to appeal and the most recent hearing. 'I have expressed my profound apologies to the parties,' he added. 'It is wholly unsatisfactory and procedures are being put into place to try and ensure this never happens again.'
The appeal was allowed and the matter remitted to the family court at Liverpool.