A renowned family lawyer with a formidable record of ground breaking work in the field of child abduction has died, her firm has announced.
Anne-Marie Hutchinson, head of the children department with London firm Dawson Cornwell, passed away last week after an illness.
Tributes have since flooded in for a solicitor of 35 years who received the OBE for services to international child abduction and adoption in 2002.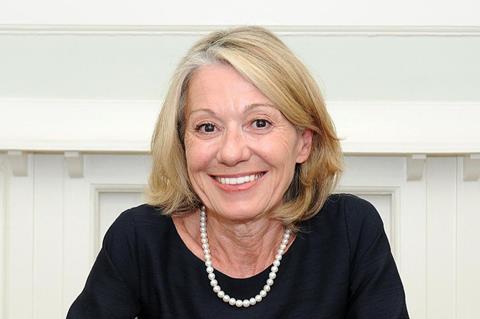 She acted for abandoned spouses and victims of honour based violence and female genital mutilation, and assisted in the protection of more than 150 forced marriage victims.
She specialised in jurisdictional disputes on divorce, with particular expertise in international custody disputes, child abduction, relocations and EU regulation on jurisdiction in family matters. She joined Dawson Cornwell in 1998 and acted for high net worth individuals and the publicly funded alike.
In a statement, her firm said: 'This is a terrible loss and sadness to us all and will be to many others. Anne-Marie has always been a prominent character in the life of the firm and was of course known throughout the world for her ground breaking work in the field of child abduction and family law generally.
'She touched all of our lives and we will miss her whilst also recognising how privileged we have been to know her in our professional and private lives. There are many happy memories of her some of which involved a glass or two of wine, a cigarette and a laugh. She was an extraordinary and unique woman and there will be no one else like her.
'The firm mourns her loss but we will continue to carry on her work as she would have wished. Anne-Marie took great pride in her team of lawyers many of whom she has personally mentored for years and they will continue to promote her legacy of protecting children around the world.'
Hutchinson was involved in numerous organisations and was a founding fellow of the International Surrogacy Forum, a Fellow of the Academy of Adoption & Assisted Reproductions Attorneys, co-chair of the International Academy of Family Lawyers' Surrogacy and ARTS Committee and a founding member of the UK LGBT Family Law Institute.
Among the numerous tributes posted on social media following news of her death, former chief prosecutor Nazir Afzal said: 'This is desperately sad news. Anne-Marie combined expertise with empathy in spades. She was the person to whom I referred most forced marriage & so-called honour abuse cases. She was a force of nature. Many people owe their freedom to her work.'