Lawyers leading a claim against a gender identity clinic said there could be as many as 1,000 clients who join the action.
International firm Pogust Goodhead confirmed this week it is pursuing the action against the Tavistock and Portman NHS Foundation Trust after the closure of the Tavistock clinic.
This followed a review by paediatrician Dr Hilary Cass into children's gender services which criticised the care of teenage patients who had expressed an interest in gender transitioning.
The interim Cass report earlier this year said that because the specialist service had evolved rapidly and organically in response to demand, the clinical approach and overall service design 'has not been subjected to some of the normal quality controls that are typically applied when new or innovative treatments are introduced'.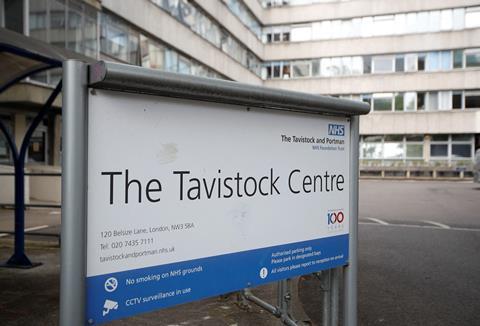 The report recommended a 'fundamentally different service model'.
The Pogust Goodhead clinical negligence claim alleges that young teens were rushed into taking life-altering puberty blockers causing long-term and sometimes irreversible damage.
Global managing partner and chief executive Tom Goodhead said: 'These children have suffered life-changing and, in some cases, irreversible effects of the treatment they received which has resulted in long-term physical and psychological consequences for them.
'We must not shut down debate on account of a fear of discussing gender identity and those responsible must be held accountable. We anticipate that at least 1,000 clients will join this action. It is vital that those children and young adolescents have access to justice. That is why we are taking this case.'
A spokesperson for Tavistock and Portman NHS Trust said it had not heard from Pogust Goodhead about this matter, but it would be inappropriate to comment on any current or potential legal proceeding.
The Tavistock Centre, the UK's only dedicated gender identity clinic for children and young people, is set to close by next spring and replaced with regional centres.
Pogust Goodhead, formally known as PGMBM, is a global group litigation firm specialising in corporate wrongdoing and harm. Its most high-profile cases have included claims in respect of Volkswagen emissions and the claims of 200,000 people following the Brazil dam disaster.