Firms are leaving themselves 'dangerously exposed' by failing to insure against the costs of a potential SRA investigation, polling has found.
Research commissioned by national firm Leigh Day – itself no stranger to the regulator's attention – found less than half of firms surveyed have sufficient insurance to cover the costs of any potential investigation.
The results suggest many firms would be put out of business if hauled before a tribunal – irrespective of whether they are cleared or not.
'With the SRA continuing to take a very active approach to investigations and enforcement, firms are taking considerable risks and essentially trusting that it will not happen to them,' said Gideon Habel of Leigh Day's regulatory and disciplinary team.
Leigh Day was cleared in 2018 by the Solicitors Disciplinary Tribunal after a four-year investigation. The total defence bill came to £9m. Leigh Day admits it was fortunate to have directors and officers insurance (also known as management liability insurance) to cover some costs.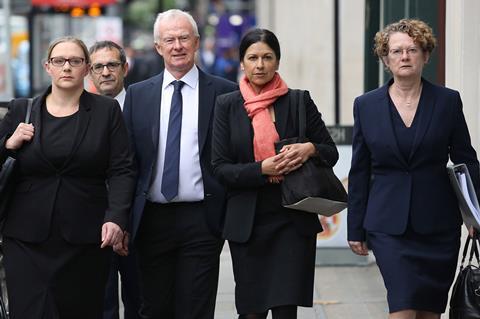 The firm commissioned IRN Research to survey 200 firms and interview a further 30 about provision.
More than a third of firms (37%) either did not have relevant insurance or did not know. Of the 63% that had cover, 62% knew their policy covered both regulatory investigation and prosecution. A quarter of firms with insurance did not know what their policy covered. The biggest absences in cover were reported by sole practitioners.
Leigh Day's own experience had taught it that comprehensive cover could be the difference between limiting a defence or having equality of arms.
Habel said changes to reporting requirements in the SRA's new Standards and Regulations could mean an increase in the number of reports to the regulator. At the same time, the SDT has adopted the lesser civil standard of proof.
Habel said it is a 'perfect storm' for solicitors and firms, who should check their insurance provision.