Mystery shopping research has revealed that personal injury firms are missing out on work through failing to contact clients out-of-hours.
The research, carried out by marketing collective First4Lawyers, found that two-thirds of shoppers who called firms after office hours and left a message did not receive a call back. One-third of shoppers who tried to contact firms through their Facebook pages also did not receive a reply.
Mystery shoppers contacted 52 PI firms by telephone during the working day and also between 5.30pm and 7.45pm, as well as via their Facebook pages.
Nearly a quarter of callers phoning out of hours managed to speak to someone when they called, while a further 56% were able to leave an answerphone message. For 18% of out-of-hours calls, there was no facility to leave a message, and in one example the firm's answerphone was full and could not receive any more messages.
When researchers called during the working day, every 'shopper' said the phone was answered with a 'genuine welcome' and said their enquiry was dealt with in a polite and enthusiastic way.
Respondents were good at dealing with the substance of the call, but researchers found fewer firms impressed at 'selling' the service, with just 44% of them actually outlining the benefits of using their firm.
Just 30% of call handlers offered to send any further information, while one in five said they would make a follow-up call (a third of those actually did).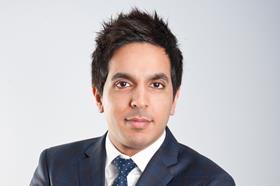 Qamar Anwar, managing director of First4Lawyers, said: 'Next year's Civil Liability Act reforms will change the PI market in a way not seen for a generation. The old ways of practicing are over. For firms to survive and thrive in the new world, they cannot afford to sit and wait for the business to come to them – they need to do everything they can to attract and convert clients.'