A litigation funding enabler has said an injection of funds could help firms recoup an extra £2bn in damages for seriously injured clients.
SpectraLegal, the European affiliate of Canadian financier BridgePoint, has entered into an agreement to provide £100m to finance disbursements, with the option to increase to £200m subject to conditions.
The deal has been struck with New York-headquartered Waterfall Asset Management, an asset manager focused on asset-backed securities and loans and private equity investments. It has not been disclosed what dividend Waterfall stands to gain from its investment.
SpectraLegal will provide capital to law firms to finance disbursements for existing and future cases, targeting practices that work on serious injury cases under condition fee agreements or damages based agreements. These are cases worth at least £5m where a significant investment is required up-front to develop and investigate clients' claims.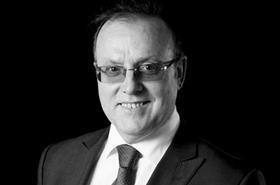 Managing director Steve Carter said the money provides the company with greater capacity to create a broader range of financial products and services. The company says it facilitates access to justice, as many claimants would otherwise exhaust their finances before the case has reached a conclusion.
Henrik Malmer, managing director at Waterfall, added: 'The legal finance business offers a unique and innovative investment opportunity with the potential to achieve attractive and uncorrelated returns.
'SpectraLegal, with its experienced management team is well positioned to build out their business in this market segment.'
The Spectra business opened in Europe four years ago as an off-shoot of Bridgepoint, Canada's largest law firm financier with experience of funding more than 30,000 cases.
SpectraLegal says it is now the largest institutionally funded business in the UK, and it will aim to 'aggressively expand' its reach across the country, forming new strategic partnerships and recruiting new staff.