The government has allocated just 4% of its courts recovery money to tribunals despite outstanding caseloads reaching unprecedented levels this year.
Justice minister Chris Philp confirmed this week in response to a written parliamentary question that tribunals will receive just £3.4m out of the £80.8m of Covid-related funding announced in September. Criminal courts account for £27.5m, with £14.1m spent on the civil and family courts. Almost half the money was spent on a nationwide basis across the justice system.
Philp said the financial forecast was provisional, as at 30 November, and reflects 'latest projections of judicial demand and supply, physical court room capacity and current recovery trajectories'.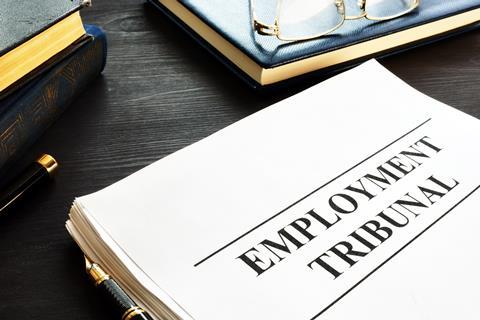 He added: 'This forecast remains subject to change during the recovery phase, as resources are deployed in line with HMCTS recovery priorities.'
The figures were confirmed in the same week as Ministry of Justice statistics showed outstanding caseload in the employment tribunal had reached 42,895 (as of 22 November) – some 40% above pre-Covid levels. The ET has received more than 10,700 cases in the last 10 weeks, during which time it has disposed of fewer than 7,000. It is expected more cases will come in as employment disputes arise from redundancy and other work-related issues during lockdown.
Alex Davies-Jones, Labour MP for Pontypridd, who asked the written question, said some employment tribunals are now seeing trial dates fixed as far ahead as 2022, and with many employees in vulnerable positions at work, the crisis is likely to get worse before it gets better.
She added: 'The minister's response to my recent question shows that this government does not take the need to tackle the tribunal backlog seriously.'
Charity Citizen's Advice warned in October of a 'perfect storm' of rising demand at a time of restricted capacity, with the backlog for individual cases already passing the post-2008 financial crisis record. It called for additional emergency funding to increase capacity further and ensure tribunals can clear the backlog. It was also urging the government to fast-track its plans to create a single enforcement body for employment rights, to relieve pressure on tribunals.