The government has been forced into a U-turn over defendants being required to state their nationality at their first appearance before criminal courts.
Senior judges and lawyers told ministers that collecting nationality information at the start of criminal cases breached privacy laws. Only defendants who are convicted and given a prison sentence will now be asked to give their nationality, for the purpose of possible deportation.
Theresa May's government introduced the controversial policy, in section 162 of the Policing and Crime Act 2017, as part of its 'hostile environment' regime, with the aim of speeding up the removal of foreign criminals. It came into force only a few months after a report by David Lammy, now shadow justice secretary, highlighted racial bias in the criminal justice system.
Civil liberties campaigners had condemned the move for 'bringing border controls into our courtrooms'. In May, a report from the non-profit criminal law firm Commons said the policy 'racialised' the courts and undermined the impartiality of the criminal justice system.
The report revealed that 96% of legal practitioners surveyed did not support the policy, while 90% felt it had a negative impact on perceptions of fairness.
It also found that district judges, magistrates and legal advisers were often embarrassed to ask the question, which many defendants did not understand, and conflated nationality with race or ethnicity. The policy was not implemented consistently, with white defendants less likely to be asked for their nationality.
HM Courts & Tribunals Service emailed magistrates telling them to stop their legal advisers asking defendants their nationality 'with immediate effect'. This followed a decision by the Criminal Procedure Rule Committee, which is chaired by lord chief justice Lord Burnett of Maldon, that the collection of nationality information by the courts at the beginning of a case did not comply with the Data Protection Act 2018, as the detail was not necessary at that stage.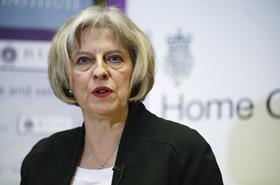 A government spokesman said: 'Any foreign national who comes to our country and abuses our hospitality by breaking the law should be in no doubt of our determination to punish and deport them.'
Welcoming the change, Sashy Nathan, co-founder of Commons, said there were 'questions to be answered' over how 'such an objectionable practice' was allowed to operate without appropriate consultation or impact assessment.
Lammy told the Gazette: 'Equality before the law is a fundamental part of our democracy. Nationality should never influence whether or not an individual is judged innocent or guilty. Labour welcomes this u-turn but it should never have been needed in the first place.'