Scaling back remote hearings will negatively affect wellbeing, damage work-life balance and disrupt caring arrangements, a sample of criminal practitioners has said.
In a survey about the use of remote hearings in the Crown court, 96% of respondents were in favour of retaining a presumption of remote hearings in some circumstances. The study was organised by Women in Criminal Law and polled the views of 672 barristers, solicitors, paralegals, clerks and judges.
Travel time was the most common reason cited by respondents in favour of virtual hearings, followed by the ability to complete other work on the same day as a short hearing. 54% said the Cloud Video Platform made childcare and other caring arrangements easier.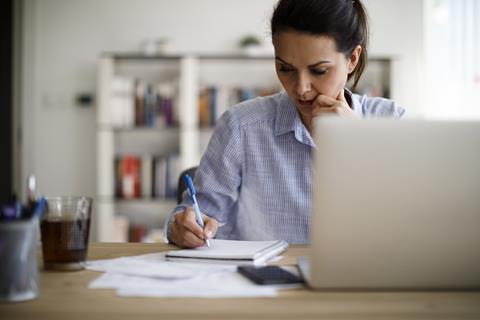 However, some lawyers raised concerns about their inability to speak to the opponent in person, and the difficulty in taking instructions from lay clients.
Of the 510 respondents who voiced concerns about the scaling back of remote hearings, 88% said it would negatively impact their work-life balance. The same proportion said it would hinder their ability to service cases by attending each hearing themselves. 76% said it would have a negative affect on their wellbeing.
One respondent said the old way of working was 'gruelling' and a full return to in-person hearings would 'add to the exodus from the criminal bar'. Another warned that it would contribute to 'burn-out' at the junior end.
The report concluded: 'The convenience of counsel has historically been treated as unimportant and is most often used critically. This should not be the case in a justice system built on the willingness of professionals to work harder and longer for increasingly less pay.'
The Women in Criminal Law Policy Team added that remote hearings will allow 'considerable efficiency savings' for the justice system and should not be dismissed as 'selfish'.
In its weekly message to members, the Criminal Bar Association backed the report's findings, saying 'many of the legal professional population within the criminal justice system may wonder if their safety and well-being is being considered to the same degree'. The CBA called again for a national protocol for all courts as to the use of remote and in person hearings.