A High Court judge has refused to allow a journalist to see the court papers in the case of a young girl at the centre of a flawed adoption process.
In a judgment from July published today, Mrs Justice Roberts said she would not allow the 'wholesale disclosure' of the file of evidence seen by the court. She would permit 'limited aspects' of the material to be seen, even though the girl's mother supported the full disclosure request.
Freelance journalist and Gazette contributor Melanie Newman made an application to see the evidence in the case of the girl, known only as R, whose adoption was overturned by the Court of Appeal. The judges said the application made by Southampton City Council that would have permanently removed the girl from her mother had been made on the 'slimmest of evidence'.
R was two years old when she was removed from her mother's care in 2015. She spent over three years in foster care before being returned to the full-time care of her mother in 2018.
Newman had asked for permission to examine the case papers, including medical and expert reports, and details of care records and plans produced by social services. The journalist sought to understand the local authority's decision-making process and write a report on the case.
Had Newman succeeded, she would have had to make a separate application to publish any of the information.
Mrs Justice Roberts said Newman 'has every right to pursue her journalistic enquiries in circumstances where she believes that something may have gone wrong'. But she added: 'It is not for journalists to determine the lawfulness of any particular decisions taken by judges or public bodies.'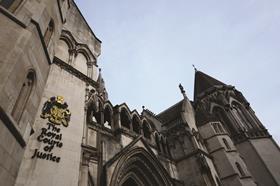 The judge accepted that the media played an important 'public scrutiny' role in highlighting miscarriages of justice, but said in this case 'any potential miscarriage of justice' was 'averted by the decision of the Court of Appeal'. The fact that the girl's mother had consented to the disclosure was an 'important factor', but 'this does not mean that in every case where an aggrieved parent supports media access to material generated in children's proceedings, journalists should be encouraged to make applications'.
Mrs Justice Roberts refused Newman permission to appeal. Newman told the Gazette she would seek to apply directly to the Court of Appeal, adding: 'I am not satisfied the judge drew an adequate distinction between the harm caused by me being able to see the documents and by publishing their content.'