The High Court of England & Wales has ruled that it has jurisdiction to hear a case between two Russian businessmen disputing an alleged stake in a £1.2bn valued fishing business.
In Tugushev v Orlov & Others Mrs Justice Carr ruled that Alexander Tugushev established a 'good arguable case' that Vitaly Orlov is domiciled in England, 'the courts of which accordingly have jurisdiction over all of his claims, both in contract and tort'.
The case concerns a dispute between Orlov and Tugushev over a stake in Norebo, an international fishing business. Orlov took control of Norebo in 2016 and Tugushev claims that his one-third interest in the company is not being recognised. He alleges that Orlov and other defendants conspired to remove him from the company.
Orlov had challenged whether the English courts have jurisdiction.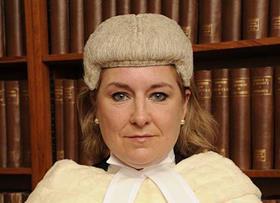 In a statement today, a spokesperson for Orlov said: 'The judgment is not in any way an assessment of the merits of Orlov's defence. Orlov's substantive position has yet to be considered.'
An appeal is being considered.
Orlov is based in Murmansk, Russia. According to his spokesperson he spent 51 days in England during 2017, and in the first seven months of 2018 (prior to the claim being made), was in England for 22 days. Tugushev is also a Russian citizen, living in Russia, and the dispute 'is almost entirely Russian', the spokesperson said. 'The claim should properly have been resolved in Russia rather than in the London courts,' they added.
During the hearing, documents filed on behalf of Tugushev claim that Orlov had purchased a £13m apartment overlooking the Thames and had acquired other properties in England, including a £4.5m home in Surrey and a flat in Fulham, London. Orlov's four sons have been or are in education in England, the claim added.
According to Carr J, although Orlov lives for the majority of the year in Russia he 'still has substantial connections to (and residential property in) England'. She added: 'This is a truly international dispute, involving multiple countries such as Norway, Russia, Hong Kong and England.' She noted that other defendants will be sued in England and that it makes sense that the disputes be resolved in one jurisdiction.
Orlov's spokesperson said he and his lawyers, City firm Macfarlanes, are 'ready and determined' to resist Tugushev's 'entirely unfounded and unwarranted claims'. 'For a foreign owner of property to be considered resident in such circumstances is extraordinary. It is a decision with the potential for wide repercussions on foreign investment in UK real estate,' the spokesperson added.
A spokesperson for Tugushev said: 'Tugushev very much welcomes the honourable judge's conclusion that the claim can continue in England on the basis of Orlov's domicile and residence in the UK. He looks forward to prosecuting his claim in the courts and securing the full value of his ownership interests in the Norebo group. He is committed to righting the wrongs perpetrated by his former business partners.'