Plans to make digital evidence tamper-proof with distributed ledger technologies (DLT) have been shelved by HM Courts & Tribunals Service, the Gazette has learned.
In 2018, HMCTS was investigating the use of DLT – the technology that underpins virtual currencies and 'smart' self-executing contracts – as a way of securing digital evidence as part of its larger court reform programme.
A government blogpost from 2018 about DLT expresses HMCTS' enthusiasm: 'We are passionate about the application of novel solutions to traditional challenges, including evidence sharing, identity management and ensuring citizens have maximum control over their own information.'
Distributed ledger technology creates security by replicating chains of transactions repeatedly across multiple synchronised computers, making it impossible to alter – or, in the case of digital currencies – to forge. The technology is being investigated as a way of protecting property and other asset registers. It could also potentially demonstrate to a court that digital evidence is intact.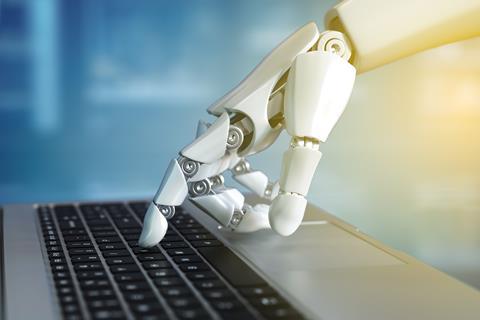 The blogpost shared HMCTS' intentions to trial DLT solutions 'for inter-agency evidence sharing later in 2018'.
No further developments have followed into considering the use of DLT for HMCTS' services. HMCTS subsequently removed the article when questioned about it, alleging that it gave the wrong impression and that this area would not be its remit.
Experts say that this is a lost opportunity. John Sheridan, digital director at the National Archives, who has researched the use of DLT to secure digital archives, told the Gazette: 'Particularly now we're into this era where it's possible to synthesise or to manufacture things digitally in a way in which it really wasn't even [possible] quite a short time ago, it's important that those of us who care about evidence and safeguarding evidence and assuring evidence, have techniques and strategies that allow us to guarantee and demonstrate the efficacy of evidence and of records.'
According to a freedom of information response, HMCTS currently encrypts digital evidence following government-wide standards, saying 'access is by authorised users only'. It stated that: 'The controls in place to ensure information is kept safe and secure while in our care are proportionate and appropriate in relation to the security classification of the data.'