HM Courts and Tribunals Service has responded to growing concerns about open justice in the online era by announcing an initiative to promote press coverage of court hearings. A group including representatives of media organisations will report to HMCTS chief executive Susan Acland-Hood.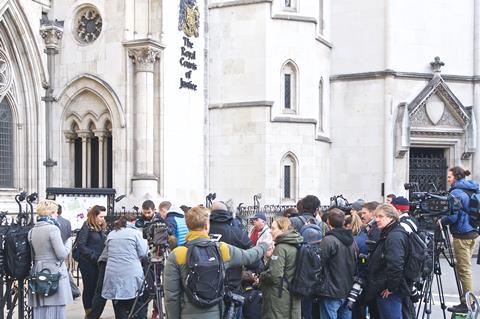 The move follows several warnings over the collapse of court reporting in recent years, especially by the local press. 'The reporting of court proceedings has long been an important part of maintaining public confidence in our justice system,' Acland-Hood said. 'Its decline in recent years represents a real concern.'
Concern has been heightened by the prospect of more virtual proceedings under the £1bn courts modernisation programme, along with the civil Online Court. According to the HMCTS announcement, the new group will 'explore how transparency and openness are embedded into HMCTS' £1bn reform and modernisation of courts and tribunals'.
Digital reforms will mean there are many more ways to access justice without the need to travel and physically attend court, the announcement stated.
Ian Murray, executive director of the Society of Editors, welcomed the initiative. 'Nothing can be more important for local communities than to have faith that justice is being delivered fairly on their behalf and that can only be done by reporting court proceedings,' he said.