Three former Barclays executives have been acquitted of fraud following a seven-year case in a serious blow to the credibility of the Serious Fraud Office.
Roger Jenkins, Thomas Kalaris and Richard Boath (pictured above) had been charged with conspiracy to commit fraud in connection with fundraising arrangements by the bank during the financial crisis in 2008 when it raised billions of pounds from Qatar to stay afloat. The three men were acquitted today after a five-month trial at the Old Bailey.
Proceedings against the former executives had already encountered obstacles, with former chief executive John Varley being acquitted last year. In the background were the dismissal of charges against Barclays plc and Barclays Bank plc, and a failed attempt by the SFO to reinstate them.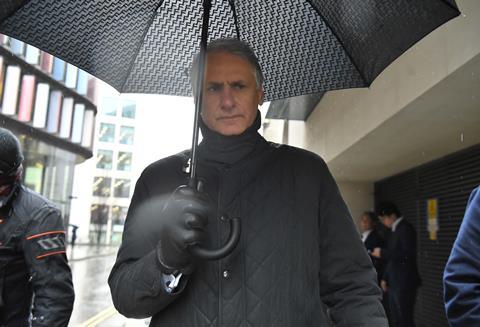 A spokesperson for the SFO said: 'Our prosecution decisions are always based on the evidence that is available, and we are determined to bring perpetrators of serious financial crime to justice. Wherever our evidential and public interets tests are met, we will always endeavour to bring this before a court.'
The verdict is a major blow to the SFO's already fragile conviction history. Michael O'Kane, senior partner at Peters & Peters who represented Richard Boath, urged the attorney general to review the SFO's operations and decision-making in light of the outcome.
He said: 'What was the SFO doing spending millions prosecuting Mr Boath, when he had been cleared of exactly the same conduct by the FCA? The new attorney general should conduct a thorough review as to why the SFO repeatedly demonstrates such poor judgment. While victims go without redress in a rising tide of fraud due to a lack of investigative resources, the SFO has just wasted many millions on an utterly vacuous prosecution.'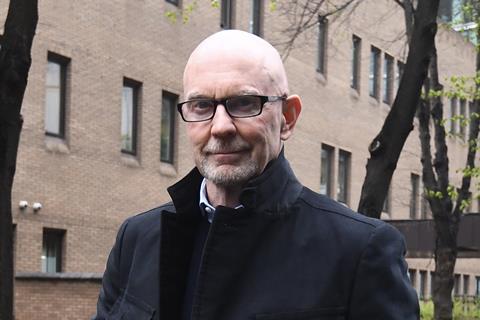 Ross Dixon, partner at litigation specialist Hickman & Rose solicitors, said: 'The SFO's failure to secure any convictions in this important and high profile case raises serious questions about the agency's treatment of individuals in these matters.
'While it would be wrong for the SFO to only prosecute matters where it is certain of success; time after time allegations against individuals have been dismissed by the court or been rejected by a jury. Once again this brings into question the decision making of the SFO when it comes to individuals.'
Earlier this year, Lisa Osofsky, director of the SFO, blamed the organisation's low conviction rate on the high evidence threshold in fraud cases. Speaking to the BBC, Osofsky said: 'I wish we had some of the lower [evidential] standards for fraud because we have an antiquated system… In fraud cases I've got to have the controlling mind of a company before I can get a corporate in the dock. That is a standard from the 1800s, when mom and pop ran companies. That's not at all reflective of today's world.'