The rule of law is 'at greater risk now than ever' as a result of Covid-19, the president of the Law Society has said, arguing that strong legal systems are fundamental to economic development across the globe.
Delivering a keynote address at the International Bar Association's annual conference, David Greene said 'there is a danger that, under the guise of emergency, we are at greater risk now more than ever from challenges to the rule of law'.
'As with any rushed decision-making, things can go seriously wrong and unintended consequences can have a detrimental impact on the safety and lives of those operating under difficult circumstances,' Greene said.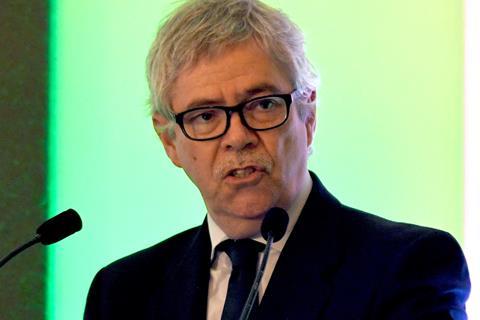 According to the 2020 Rule of Law Index, there has been an overall deterioration and stagnation across eight key categories. The index finds that fundamental rights, constraints on government powers, and absence of corruption are among the most pronounced categories of decline globally.
Greene said the profession 'sometimes neglects making a strong economic and social case for the rule of law' and said lawyers are 'perfectly positioned' to uphold legal principles and human rights.
He also stressed the importance of judicial review and the economic benefits of legal aid.
The IBA's annual conference was due to be held in Miami this month. However, the event has gone ahead virtually and will finish on 27 November.