Claimant lawyers – joined by the Association of British Insurers – have told a public inquiry that limitation laws around child abuse claims must be changed.
Experts and specialists in the sector gave evidence this week to the Independent Inquiry into Child Sexual Abuse, which is assessing accountability and reparations for victims and survivors.
In England and Wales, most personal injury compensation claims must be brought within three years – with the clock starting for survivors when they turn 18.
Removing the limitation period for these claims has been rejected in the past, but inquiry witnesses said survivors now face an unfair and often unbearable legal hurdle to recovering damages for their suffering.
Kim Harrison, speaking on behalf of the Association of Personal Injury Lawyers, said survivors of non-recent child abuse are a unique category of claimant. 'Many survivors are unable to speak about their abuse until years, or even decades, later because of feelings of fear, shame, guilt and the inherent fear of not being believed,' Harrison told the IICSA panel.
She acknowledged that judges are able to use some discretion, but that this uncertainty often means that vulnerable survivors feel unable to bring their claims in the first place.
David Greenwood, of national firm Switalskis, told the inquiry the 'cold response' of some defendants to 'weaponise' the limitation issue. He added: 'Insurers resist ethical responses and push limitation defences as far as possible… there is almost complete consensus around the view that the civil justice system is stacked against claimants and that limitation needs real reform.'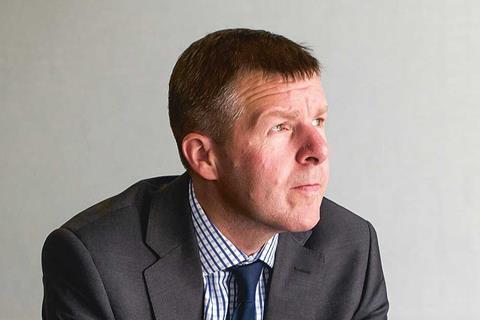 Paula Jefferson, representing the Association of British Insurers, said limitation was often a 'minor factor' when it came to settlement, compared with the key issue of causation. She explained that insurers have a duty to their client and so would always advise on the law of limitation and whether a fair trial is possible.
But she accepted there was scope to look again at limitation law and consider possibly changing it – albeit that would lead to more litigation and uncertainty.
Jefferson added that, following the public hearings, the ABI now recognises that the current law presents victims with 'what appears to be just another obstacle to being compensated for the abuse they suffered and thereby discourages certainly some of them from pursuing their claim.' This, said Jefferson, should not continue.
The inquiry heard that the law did shift significantly in 2008 when the court in A v Hoare allowed an extension to the three-year limit in certain cases. The Law Commission has also considered whether abuse claims should be subject to any limitation period at all, but this was rejected, in part to prevent compromising the underlying principle that litigation should not proceed where a fair trial is no longer possible.
The inquiry continues.