A tribunal panel's decision to press on with a hearing, meaning a vulnerable claimant could not complete her evidence in a single day, did not render proceedings unfair, the Employment Appeal Tribunal (EAT) has found.
In Buckle v Ashford and Others, the EAT ruled that a hearing involving a midwife who unsuccessfully sued a hospital trust was not substantially unfair and the outcome 'does not come close to having been perverse'.
The employment tribunal's 2019 decision was appealed on the grounds that there had been a failure to make a reasonable adjustment and/or breach of the right to a fair trial because the claimant had not been permitted to start her evidence on the second day of the hearing. She instead started her evidence after lunch on the first day, meaning she had to break overnight.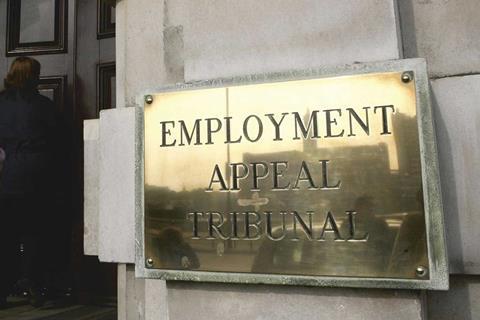 The claimant – who has significant mental health conditions – argued that the failure to allow her to commence her evidence the next morning meant that she was unable to give her best evidence, which resulted in the failure of her claim.
The Employment Appeal Tribunal rejected this argument. 'While the claimant has sought to introduce evidence that suggests that she collapsed on hearing that her claim had failed, there has been no attempt to introduce any evidence that suggests that the failure to grant a postponement to the next morning prevented her giving her evidence to the best of her abilities,' His Honour Judge James Tayler said in judgment.
He added that the matter was not raised until shortly before the hearing and that opportunities to request adjustments were missed. 'The claimant could not reasonably have assumed that the request that her evidence start on the second day would necessarily be acceded to. The request was made too late in the day for it to be determined before the commencement of the hearing.
'When considering whether to agree with the proposal, even when not challenged by the respondents, the employment tribunal was entitled to have regard to the necessity of dealing with claims in an efficient manner, to ensure they are completed within their allotted time.'
The judge added that the tribunal clearly saw the claimant as a vulnerable witness and sought to put in place adjustments that would assist her, including when she struggled in giving evidence on the second day.