The Court of Appeal has rejected a claimant's assertion that his former lawyers should have investigated issues not specifically referenced in the retainer. In Lyons v Fox Williams, Lord Justice Patten said the City firm had not been asked to deal with particular insurance claims made by their client and the retainer was not expanded to account for these.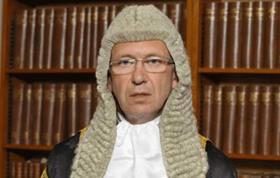 Cathal Lyons, former chief financial officer and managing partner of operations at professional services firm EY in Moscow, claimed under insurance policies taken out by his firm after suffering serious injuries in a motorcycle accident. Fox Williams was retained 11 years ago to advise him.
Lyons settled his claim with EY in November 2012 in the sum of £1.3m plus costs, but subsequently brought further proceedings against Fox Williams for alleged negligence in failing to include a jurisdiction clause in the severance agreement. He claimed for the costs of litigation against EY and the difference between his settlement and what he alleged he would have received had he been advised differently.
The court heard that in order to succeed in the claim, Lyons needed to establish it was part of the retainer to give advice about long-term disability (LTD) insurance policies, taken out by EY, that had not been referenced in the initial letter of engagement.
Lyons insisted the firm and its solicitor Tom Custance had been engaged to advise on the LTD policies, and from the outset he had expected all policies to be addressed. The issue came up in various conversations, he said, and Fox Williams was supplied with copies of the relevant policies.
In the High Court, Mr Justice Turner accepted that LTD policies may have been referenced occasionally in emails, but any material received was not such to mandate Fox Williams to seek to extend the retainer.
The judge also rejected Lyons' plea that even if issues were not part of the retainer, it 'should have been obvious' to his lawyers from involvement in negotiations that he needed to get advice about his rights under the LTD insurance policies.
On appeal, Lyons argued that issues concerning the second insurance policies were so closely linked with the subject matter of the retainer that Fox Williams should have 'volunteered advice' about them.
Patten LJ stressed that if Custance was never instructed to advise on the LTD policies, he could not have been under a duty to examine them. 'The judge was right in my view to have found that there was no legal duty to warn as alleged and that no liability on that basis was established,' said Patten LJ. The appeal was dismissed.