An employment judge has dismissed claims that a lawyer was repeatedly harassed and discriminated against, warning that courts should not 'impose legal liability to every unfortunate phrase'.
An in-house legal counsel accused pharmaceutical company PSI CRO of discrimination because of sex and age, sexual harassment, harassment related to age and/or sexual orientation and victimisation, after losing her job in 2017.
The claimant – identified in the judgment as Miss N Sithirapathy – said she was 'shocked' when she was questioned by her manager about a potential job with the company in Switzerland. According to the judgment, Sithirapathy said that she did not want to accept the role at that point in time for personal reasons. Her manager then asked what those personal reasons were, saying: 'You are not married, you don't have children and you do not have a boyfriend'.
Employment Judge Hawksworth said that the comments were 'very blunt and clumsily put'. However, it said there is no evidence that the comments amounted to less favourable treatment because of sex, and that a male employee would have been asked the same questions.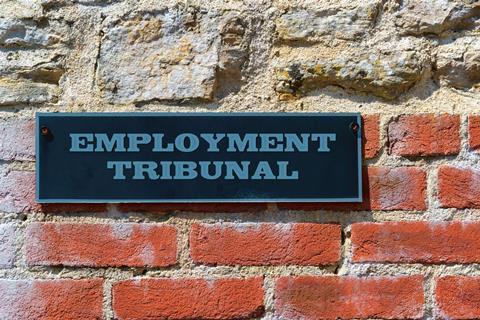 The claimant alleged that, in the same meeting, the manager told an anecdote about the Swiss office's 'tolerance' of a lesbian staff member. This was said to be harassment related to sexual orientation by perception.
The tribunal concluded that the comments were 'unfortunate and awkward. However, we bear in mind the importance of not encouraging a culture of hyper-sensitivity or of imposing legal liability to every unfortunate phrase. We have concluded that, in this case, taking into account the context of the discussion, these comments did not cross the line such that they amounted to unlawful harassment'.
It also rejected allegations that the lawyer was not promoted as a result of age-related harassment and that – when she did eventually move to the Swiss office – she was sexually harassed before entering a lift.
Sithiripathy agreed to leave the UK arm of the company and take up a role with PSI CRO AG in Switzerland in 2017. However, she lost her job a month later during a reorganisation. The employment tribunal rejected claims that the claimant had been unfairly dismissed from the UK branch, finding that her employment came to an end by mutual agreement.
Proceedings brought by the claimant in Switzerland also failed.