Solicitor general Michael Ellis QC MP has insisted that judges cannot be immune from criticism - so long as the censure is not personal.
Speaking today at the Conservative Party Conference, Ellis was keen not to stray into directly talking about last week's Supreme Court judgment on prorogation.
But with the fringe meeting debating the rule of law, and with the case dominating most discussions on the legal sector here in Manchester, he was pressed to discuss the responses of MPs and the media after judges gave their unanimous decision that the government had acted unlawfully.
Ellis said: 'It is perfectly proper to criticise the reasoning behind certain judgments. It is not unusual and indeed it is routine. We don't personalise that.
'It is also perfectly proper to debate where the boundaries are between executive and the judiciary. Our judges are not shrinking violets and there is nothing wrong with criticising judges. We have a robust system and we want to continue that.'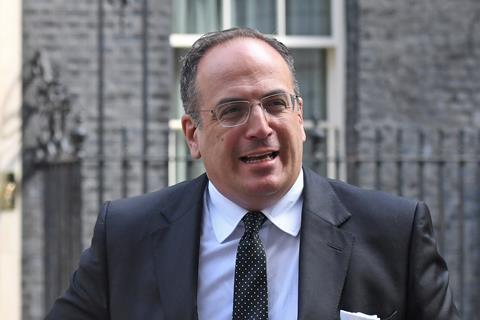 Ellis stressed that judges in England and Wales continued to be held in the highest regard across the world, and that their dedication to independence was a key factor in foreign litigants bringing their case to these shores.
'There is no "home ground" advantage – that doesn't apply in our courts in England and Wales,' he added. 'It matters not whether the litigants are domestic or foreign, government or private [individuals] - all are treated the same. That is sadly not the norm in many places around the world, in many places it matters where you are from or who you know. That is definitely not the case in this country.'
With his party continuing to insist the UK will leave the European Union on 31 October - the conference centre is plastered with 'Get Brexit Done' posters - Ellis sounded an upbeat note about what Brexit could mean for the domestic legal sector.
He cited the Singapore Mediation Convention as one international agreement where the UK could have it own input, and he added that having our own voice on matters at The Hague was also a positive.
'Many people see Brexit as a problem to be resolved. I see it as an opportunity to further strengthen and promote UK law,' said Ellis.
However Law Society president Simon Davis, also speaking at the Policy Exchange event, gave a word of warning. 'Be under no doubt - our strengths are under threat,' Davis said. 'The choice of jurisdiction has been a ferociously competitive arena for years... we have to be very careful with our language and messaging. Last week in South Korea [where Davis attended the IBA conference] people were pretty stunned. For years the message has been you can rely on the UK and we respect the rule of law and have independent judges. [But] the reaction of some has been we don't respect the rule of law and should have elected judges.'