A former Supreme Court justice has defended judicial review in response to the government's probe, saying there is no need for legislative intervention and 'still less for codification'.
Giving the Bar Council's annual law reform lecture, Lord Carnwath said the judicial review system is 'highly resilient' and its main principles are 'well settled'.
'I see no need for legislative intervention, still less for codification which is hard to achieve and liable cause more problems than it solves. Nor am I aware of evidence that the judiciary at any level has lost sight of its proper role to decide cases objectively on the evidence within the law as they understand it be,' he said.
In July, the government established the Independent Review of Administrative Law – chaired by Lord Faulks QC – to consider options to reform the judicial review process.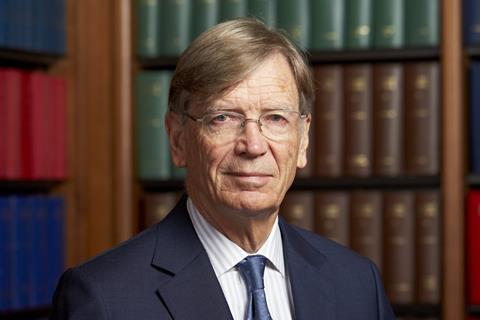 Lord Carnwath acknowledged that the two Brexit cases which reached the Supreme Court last year prompted 'some strong criticism of the court not confined to politicians'. However, he said his own involvement 'did not reflect any unexpected surge of judicial activism'.
'To my mind the fact that in both Miller cases the public were able to follow the whole of the proceedings did much, I hope, to dispel the idea that we were engaged in anything other than a painstaking investigation of the legal issues. To that extent I was proud to being part or a very transparent process.'
Lord Carnwath concluded that ensuring that judicial review is not abused should not be a political issue. 'It is a shared concern of judges and all directly involved. It should be a collaborative process.'
He added that there could be room for improvement in the practice and procedures around judicial review, including the distribution of business between the courts and tribunals. 'But such improvements are best achieved with the active involvement of those most familiar with the day to day working of the system, particularly administrative judges and the upper tribunal judges who are so directly involved,' he said.
The Faulks review is expected to report to the government by the end of the year.
On references to 'lefty lawyers' by government ministers, Lord Carnwath said: 'Lawyers can be easy political targets... But it is a duty of lawyers to be activist in their clients' interests whatever their own politics. Whether they're lefty or righty or neither, no one should be attacked for doing their job.'