Tougher sentences and more police officers will not combat 'decades of underfunding and mounting backlogs', lawyers have said in response to the new Police, Crime, Sentencing and Courts Bill.
Legislation due to be unveiled in parliament this afternoon makes numerous changes to sentencing laws to keep serious sexual and violent offenders in prison for longer. The bill also contains new rules to end the need for participants to travel unnecessarily to court by allowing criminal courts to 'maximise the use of video and audio technology as it develops'. This would give the government the power to introduce remote juries.
Under the proposed measures, profoundly deaf people will also be allowed to sit on juries by allowing a British Sign Language interpreter into the deliberation room. Current laws ban the presence of a 'stranger' being in the deliberation room.
Responding to the bill, chair of the Bar Council Derek Sweeting QC said: 'The public are entitled to expect that tackling serious crime will be a priority, but politicians have to join up the dots. A crackdown on crime will mean more work for hard pressed courts and those who work in them. Decades of underfunding and mounting backlogs will not be turned around by increases in police numbers and tougher sentences.'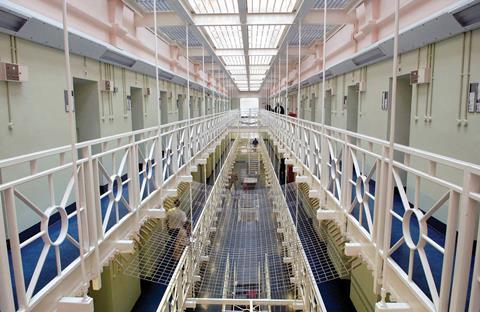 He added that restoring confidence in the criminal justice system will require 'sustained investment' rather than cosmetic changes.
James Mulholland QC, chair of the Criminal Bar Association said: 'The new bill may talk about equipping the police with the powers and tools needed to protect the public, but charges need to be brought in the first place for the myriad of serious crime reported to the police each week which fail to result in any form of prosecution through the courts. In order to restore confidence in the criminal justice system we need to bring overall levels of charging up from the record low of just 7%, more than half the rate of five years ago.
Mulholland noted an 'unacceptable rise' in criminal cases that fall apart after criminal allegations are made to police. 'If criminal cases are kept out of court because the criminal justice system has been deprived of the resources it needs to deal with them, that will rock public trust and risk people taking matters into their own hands.'
Shadow justice secretary David Lammy MP said Labour will 'scrutinise the changes proposed in the bill to ensure they prioritise victims, as well as being proportionate, fair and rooted in evidence'.
'A decade of Conservative cuts and failed ideology has left us with a justice system that is failing victims of crime and creating endless cycles of re-offence,' he said.