Justice minister Alex Chalk MP failed to attend the 'biggest enquiry into legal aid that has been held' today, in which solicitors warned the criminal justice system is in 'crisis'.
An oral evidence session on the sustainability of criminal legal aid began this morning, the first of six events run by the cross-party Westminster Commission on Legal Aid.
While Chalk was due to give a welcome speech, he did not attend and James Daly, MP for Bury North and vice-chair of the Westminster Commission, introduced the event instead.
Shadow legal aid minister Karl Turner said Chalk's absence was 'disappointing'.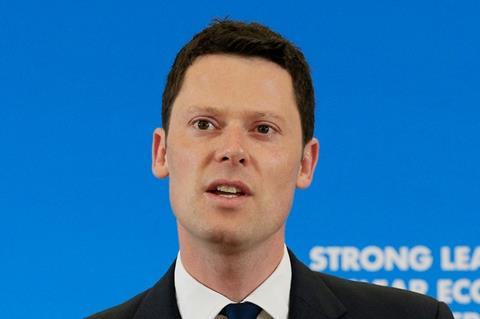 'I think…Alex Chalk is incredibly serious about the issue of access to justice. That's indisputable. But I'm afraid to say that this government has done very little to help with the issue of access to justice and legal aid', Turner said.
Kerry Hudson, president of the London Criminal Courts Solicitors' Association (LCCSA), told the panel that Covid-19 measures introduced by the government to help firms 'do not actually address the problem' faced by practitioners.
'They are kicking the can down the road. And it's passing all the risk onto firm owners…Interim payments give me a little bit of cash in my pocket now to keep staff for a few more months but when the furlough scheme ends, in a couple of weeks' time – or a few months' time – you will see a wave of redundancies,' she said.
Anthony Graham, co-director at Amosu Robinshaw and a member of the Black Solicitors Network, added that diversity among criminal legal aid practitioners is under pressure.
'The concern is that unless it's made attractive financially there will be a lack of lawyers coming through to represent those who look like themselves,' Graham said, citing the over-representation of black and minority ethnic (BME) defendants in the criminal justice system.
'Given that a lot of graduates who are from BME backgrounds are from a lower socio-economic class, they won't always have the bank of mum and dad to back them.'
Seven witnesses spoke at today's evidence session: Joanna Hardy, of Red Lion Chambers; Rakesh Bhasin, of Edwards Duthie Shamash Solicitors; Kerry Hudson, of Bullivant Law; Bill Waddington, of Williamsons Solicitors and chairman of the Criminal Law Solicitors' Association; Anthony Graham, of Amosu Robinshaw Solicitors and BSN; Richard Miller, head of justice at the Law Society; and Laura Janes, of Howard League for Penal Reform, a prison law specialist.