The Court of Appeal has given a UK-based Israeli businessman permission to bring a data protection claim against a US news website in what is believed to be the first appellate decision on the territorial reach of the UK General Data Protection Regulation.
Lord Justice Warby said Walter Soriano should be able to pursue a claim for alleged breaches of the GDPR against Forensic News and four US-based journalists over seven articles and a podcast which refer to Soriano in 'unflattering terms'.
In Soriano v Forensic News LLC and others, the court held that subscriptions to the website through the Patreon platform – which could be paid in sterling or euros – amounted to 'stable arrangements' to satisfy article 3(1) of the GDPR.
Warby found that Soriano had established he has 'a real as opposed to a fanciful prospect of success' on the GDPR claim, but added that the issues 'need further and definitive consideration in this case' and suggested that the Information Commissioner should be invited to intervene.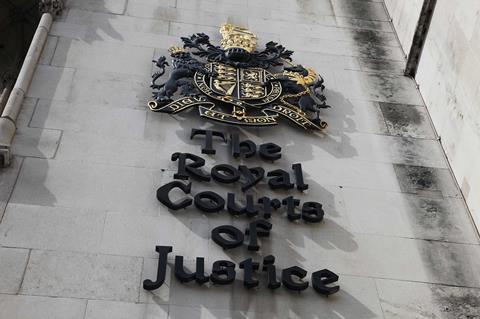 Soriano's solicitor Shlomo Rechtschaffen, of London firm Rechtschaffen Law, said: 'The decision today is of historic importance to all US media: if you publish an article about a UK citizen, even if you are physically only based in the US, you may be sued in the UK for breach of data protection laws.'
Rechtschaffen also said the ruling provides UK citizens with 'protection of their reputation and personal data against foreign publishers'.
Scott Stedman, founder of Forensic News and the second defendant to Soriano's claims, said the court's ruling on the UKR GDPR has 'major implications for every US news outlet'. The Gazette understands that the defendants intend to seek permission to appeal.
Warby also upheld the High Court's ruling that Soriano could serve libel claims against the same defendants outside the jurisdiction, in a judgment said to now be 'the definitive appellate authority' on section 9.
The judge held that section 9 contained 'important modifications' to the forum conveniens test, but did not effect 'a more far-reaching change in the law' which created a 'jurisdictional bar which the claimant must overcome' – contrary to the findings of the judge below and of Mr Justice Julian Knowles in Al Sadik v Al Sadik.
Warby also said that defendants bear the burden of proof of establishing that another jurisdiction is as suitable as England and Wales to hear the claim, and that the standard of proof required was 'the well-established standard for forum conveniens disputes, of a good arguable case', contrary to the Court of Appeal's decision in Wright v Ver.