Medium-sized law firms have weathered the Covid crisis reasonably well despite unprecedented disruption to their businesses, according to a respected legal services bellwether. Most reported higher fee income in 2020 and 'clear green shoots' of opportunity are identified in the research.
The Law Society's financial benchmarking survey, which involves 145 medium-sized firms from across England and Wales, reveals that solicitors expect an average fall in profits of 24% for the 2021 fiscal year. However, the Society said many firms had produced 'overly pessimistic financial projections', with smaller overheads helping to maintain profitability.
Looking back to early 2020, the survey found that median practice fee income increased by just 1.6%, the smallest increase in nine years. Meanwhile, profits per equity partner were down for the second year in a row, with an average drop of 6.9% among respondents.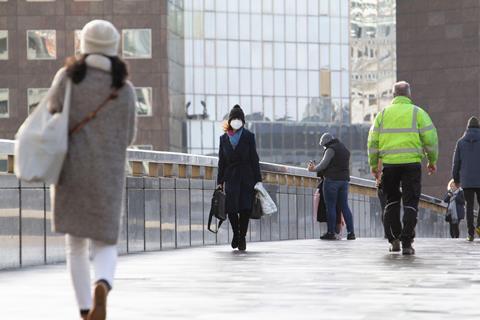 The survey, carried out between July and October last year, found that profits had been hit by bigger overheads, driven by the rising cost of professional indemnity insurance cover and IT spending.
The year started well nevertheless, with 60% of participants reporting year-on-year growth in fee income, including one-quarter celebrating growth of more than 10%. When the pandemic hit, however, three-quarters of participating firms furloughed fee-earning staff. Solicitors also prepared for job losses, with a third of participants expecting to make redundancies.
However, 'for many, it is fairly likely that Covid-19 merely gave rise to an opportunity to reassess staffing needs in certain teams, to a certain extent,' the report said. 'Fee-earners, in particular, are still leaving one firm to join another, and it remains challenging to recruit quality solicitors.'
Paul Bennett, chair of the Society's Law Management Section, said: 'The strong year-on-year income growth of 60% of the firms surveyed confirms there are opportunities for firms to increase market share and to thrive. There are clear green shoots and opportunities to increase the long-term financial rewards, but this data is from the first wave of the pandemic challenges so we will no doubt see trends develop in next year's survey.'