The Law Society has added its voice to international condemnation of Brunei over the nation's adoption of a sharia penal code.
In a letter to the Sultan of Brunei, Hassanal Bolkiah, and his ministers, the Society states that the code is 'at odds with human rights laws'.
The adoption of the new penal code in the south-east Asian nation paves the way for execution by stoning for people engaging in consensual same-sex relationships, stoning for adultery and amputation of limbs for robbery. Children who have reached puberty can now be punished as adults and younger children subjected to whipping.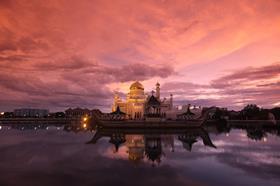 According to the Society, this is a 'clear violation of established international human rights law' and contravenes the principle of non-discrimination, the right to freedom of expression, the right to freedom from torture and ill-treatment, and the right to life.
The letter, signed by all three Society office-holders including president Christina Blacklaws, calls for the immediate suspension of the application of the code.
It adds: '[Brunei] must amend its provisions to be in accordance with international human rights standards. People around the world have the right to live in a jurisdiction which protects their rights. Legislation that violates fundamental rights has no place in any country which wishes to belong to the international community of nations.'
Adoption of the code has led to a corporate boycott of Brunei, with businesses including Deutsche Bank, Virgin Australia and STA Travel severing links with the regime. Last week, protestors gathered outside London's luxury Dorchester Hotel, which is owned by the Sultan.