A claimant firm has heralded a landmark agreement to ensure future medical costs are covered the moment the client needs treatment for exposure to asbestos.
National firm Irwin Mitchell says it is the first time such an agreement has been made to provide for a victim in mesothelioma litigation.
The client, from Leeds, suffers from the asbestos-related disease due to being exposed to the material during employment several decades ago, and instructed Irwin Mitchell after being diagnosed in 2015.
The agreement in this case creates a periodical payments order and means a settlement does not have to wait until the claimant's treating doctors advise he should receive immunotherapy treatment.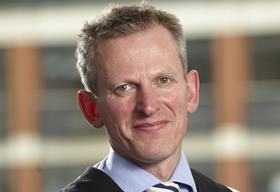 In the past, lawyers either guessed at future need and costs of immunotherapy if it had not started at the time of settlement, or if it had settled the parties would have to guess how long it would be needed.
Instead, so long as a treating oncologist says there is a real chance the client may have some such therapy in the future, the agreement is put in place. The case will settle with no guesswork: if and when the client needs therapy the insurers have agreed they will automatically fund it for as long as needed and at whatever cost.
Ian Toft, partner at Irwin Mitchell, said: 'The order helps eradicate some of the uncertainty that comes with settling this type of claim. Treatments are constantly developing and with this, so are the costs. Unfortunately none of the treatment available to this claimant can be obtained on the NHS. This order has now put the structure in place to ensure that whenever the treatment is needed, it is covered. It gives our client some much-needed peace of mind at such a difficult time of his life.'
Once the agreement is triggered by recommendation of the treating oncologist, the insurer will start quarterly payments at a rate assuming the most expensive of the drugs available. Once actual treatment has begun, the actual price would be worked out and parties ensure either the shortfall is covered, or the excess if returned.
Jeremy Roussak, at Kings Chambers in Manchester, said the agreement suits all parties involved and speeds up the overall litigation process. 'Victims will be given the assurance that should they need immunotherapy or biological therapy in the future then the funds will be made available for it indefinitely,' he said.
'Insurers will benefit from it because it will save them from making any payments at the time of settlement towards the anticipated costs of immunotherapy which may never in fact occur if the victim is not considered suitable for it.'