Virtual hearings are here to stay but lawyers who engage in 'trench warfare' may find themselves asked to attend court in person 'to instil some common sense', the chancellor of the High Court has suggested.
Sir Julian Flaux said 'remote will remain the default position' in the Chancery Division for short or interlocutory hearings and appeals where there are no witnesses, although some trials may also still be held remotely.
However, he emphasised that 'how to conduct any hearing is a matter of judicial discretion' and warned lawyers that 'there will be cases where the judge decides that even a procedural hearing should be in person.
'An example is the case where the parties behave as if the [Civil Procedure Rules] had never come into force more than twenty years ago and fail to cooperate with each other, engaging instead in trench warfare, so that the judge considers an in person hearing, possibly first thing in the morning, is required to instil some common sense,' Flaux said.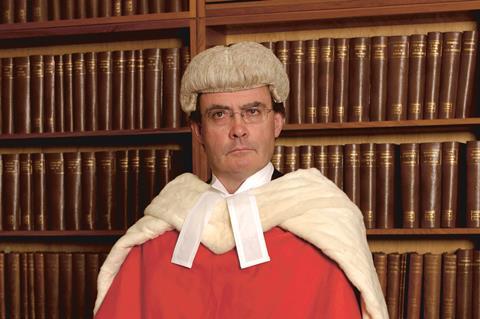 In a speech to the Chancery Bar Association earlier this month, Flaux said it is 'preferable' for witnesses, particularly 'critical' witnesses, to give evidence in court. 'Nonetheless, as long as the pandemic remains, judges will be sensitive to medical and safety concerns and it may continue to be the case that some trials are heard remotely or some witnesses give evidence remotely,' he added.
Flaux referred to the suggestion that allowing witnesses to give evidence from home means they are more relaxed and improves the quality of their evidence. He said: 'That is all very well, but in a sense, it overlooks that the purpose of live evidence with cross-examination is not to make the witness feel more at ease, but, so far as possible, to arrive at the truth about the particular dispute.'
The chancellor also raised concerns that remote hearings have meant that the participation of junior barristers and solicitors is limited to being a 'tile without picture or sound on a Teams screen'.
He added: 'Without wanting to take the bread out of silks' mouths, we have been trying, at least informally, to encourage parties to instruct junior counsel and solicitor advocates to do the advocacy at procedural hearings or at least some of it.'