A leading QC has refused to step down from a case in which she will represent the government of the Cayman Islands, saying she will not succumb to 'threats of adverse publicity'.
Dinah Rose QC, a barrister at Blackstone Chambers and president of Magdalen College, Oxford, is to represent the Cayman government at an appeal before the Judicial Committee of the Privy Counsel in London in less than four weeks.
The case concerns same-sex marriage in the Cayman Islands, which is a British overseas territory and a constitutional parliamentary democracy. The appeal to the Privy Council has been brought by two women who claim they have the right to marry under the Cayman Bill of Rights.
The hearing will determine whether the Bill of Rights requires same sex marriage to be made available or whether it remains a political question for parliament.
According to Oxford student newspaper Cherwell, Rose has been urged by campaigners to withdraw from the case. The newspaper quotes Edwin Cameron, chancellor of Stellenbosch University in South Africa, accusing Rose of prosecuting 'a homophobic case to deny LGBTIQ persons in the Cayman Islands equal rights'.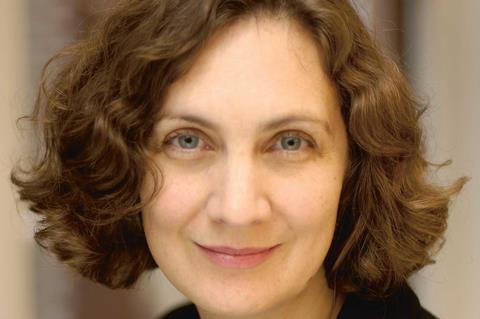 Rose denies this. In a detailed statement she said: 'The cab rank rule applies to the Privy Council brief. As an instruction to appear in a court sitting in England in an area in which I was expert, received when I was available to act, I was obliged to accept it.'
She said she is now under pressure to cease to act in the case 'on the basis of threats of adverse publicity both for me and the college'.
'Were I to succumb to that pressure, I would commit an act of serious professional misconduct. Under the [Bar Standards Board] code, I am obliged to represent my client independently and fearlessly, and I am expressly forbidden to withdraw from a case because of external pressure.'
Rose said the case and her own professional function had been 'mischaracterised' and said withdrawing at such a late stage would cause 'very serious prejudice to my clients' interests'.
The profession has staunchly supported Rose's stance. Edward Fitzgerald QC, who is representing the appellants in Cayman case, said Rose acted 'perfectly properly' in accepting the brief.
'It would be a breach of her professional duty to return it now. It is an important constitutional principle that barristers should not be identified with the clients they represent,' Fitzgerald said.
Meanwhile Professor Celia Kitzinger, honorary professor at Cardiff University's School of Law and Politics, tweeted that she 'totally supports' the QC.
'As a lesbian couple who brought a case for recognition of our marriage in the English High Court, [Sue Wilkinson] + I totally support [Rose] + her carefully articulated position. Barristers should not be identified with their clients or intimidated for doing their jobs,' she wrote.
This article is now closed for comment.