Lawyers will be 'as much if not more in demand than ever' after the wider introduction of online dispute resolution, the master of the rolls has said.
Sir Geoffrey Vos said that 'lawyers will not be made redundant' by the digitisation of civil disputes and will 'continue to be engaged wherever they can add value', even with the further roll-out of 'smart, online court systems'.
He also said the changes – which will 'probably come quickly and be more radical than any of us can imagine' – were unlikely to cause any 'fundamental change' in the 'deep-seated division' between the role of solicitors and barristers, although he said it 'may do over time'.
Giving the annual Tom Sargant Memorial Lecture on Thursday evening, Vos said a 'non-digital system is no longer aligned with everything else in society' and urged the judiciary to embrace 'the inevitable digitisation of society'.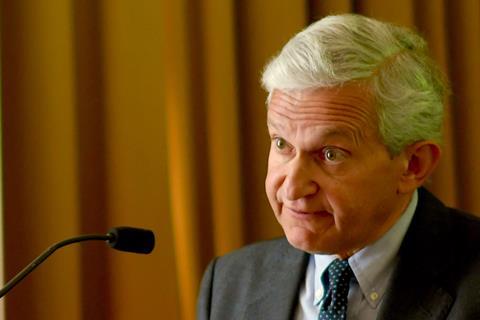 Many judges and lawyers had been 'quickly converted to the benefits of remote hearings' during the pandemic, Vos said, but 'fewer are keen to change the underlying process of taking evidence and hearing legal arguments' in person.
'There's no doubt that many lawyers and judges are content to use electronic methods to do what we used to do on paper without any thirst for change to the way disputes are resolved in any more fundamental way,' Vos said, adding: 'That is simply not enough.'
'It is a matter of the rule of law,' Vos said. 'If we were to be providing dispute resolution processes fit only for a bygone era, citizens, businesses and indeed the state itself would cease to have confidence in it.'
But if the judiciary and the legal professions 'grasp the nettle of reform' and complete the digitisation of civil dispute resolution, 'we will be fulfilling our role of stewardship by insulating justice principles against the challenges of the future', he added.
He also suggested the digitisation of courts would contribute to increased diversity among the judiciary and lawyers.
'At the moment, becoming a judge, particularly a senior judge, is perhaps most attractive to a cohort of small-C conservative lawyers, who are often disproportionately white and male,' Vos said. 'But once we put the process online, I can see women lawyers and lawyers from all communities being more attracted to the flexibility of online judicial working.'