Complacent lawyers are ignoring their own concerns about the changing legal market and settling for the status quo in their firm, a regular survey has found.
The 2018 bellwether report compiled by LexisNexis UK found that three-quarters of professionals across the legal profession believe the sector is changing faster than ever, yet just one-fifth acknowledge that significant change is needed within their own firm.
The survey's compilers say the results overall raise concerns over the relaxed attitude of law firms in the face of the rapidly evolving legal landscape and growing challenges.
They claim that nowhere is this complacency more evident than in the lawyers' response to enhanced client power and the increasing drive to reduce costs. While 97% acknowledge that a client-first culture is now important to the success of their firms, over two thirds (69%) report that their business is making little or no change to meet these demands.'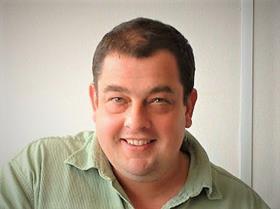 Jon Whittle, market development director at LexisNexis UK, said: 'Online search and price comparison is now the norm and client empowerment at an all-time high as a result. While our research reveals that most independent firms are aware of this shift, it also shows that too few are responding by taking proactive steps to adapt to this new world order.'
Whittle noted that many clients now select their legal services provider not on the range of services they can offer but on the specific practice area they require. Nine out of 10 all-service practices surveyed expressed concern about their ability to adapt and adjust to major industry challenges, compared to just four out of 10 specialists.
Firms, he added, now need to review their operations in full and look again at areas such as pricing, marketing, client liaison systems and tailored staff training. 'Our survey indicates that, year-on-year, many businesses are undertaking only small-scale development. Whether this stems from complacency or fear, firms risk the market moving on without them.'
The report is based on data from two qualitative surveys completed in January by more than 200 lawyers across the country, alongside 12 in-depth interviews with partners and decision-makers in small firms and small offices of larger firms.