Judges and court staff should not have to work in ramshackle buildings left in a state of disrepair through a backlog of maintenance jobs, the lord chief justice has said.
The Right Honourable The Lord Burnett of Maldon warned that significant investment is needed to revive a courts estate that has left judges wondering how highly the law is regarded in England and Wales.
In a 32-page report, Lord Burnett said he had visited courts the country to see first-hand the state of the estate. 'The public should not be expected to visit dilapidated buildings and neither is it reasonable to expect staff or judges to work in conditions which would not be tolerated elsewhere,' he said. 'A disintegrating and poorly maintained court estate is seen by judges as demonstrating a low regard for the judiciary and the rule of law.'
Lord Burnett said last year the entire allocated budget for courts maintenance was spent – in contrast with previous years – and the Ministry of Justice found an extra £7m to spend on the estate. He stated that the 'reality' of the backlog of urgent maintenance needed to get buildings in a decent condition will only be reduced by the injection of 'substantial funds'.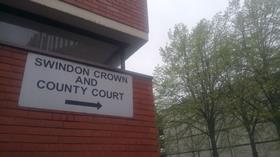 Lord Burnett said low levels of morale among judges was still a 'considerable concern', partly due to an increasing workload in most jurisdictions and the reduction and high turnover of staff.
The 'well-publicised impossibility' in filling vacancies in the High Court was the 'tip of the iceberg', with a need to recruit unprecedented numbers of judges over the next two years, including through several large-scale recruitment exercises.
Lord Burnett also said he remained concerned that for too many, the impression of the judiciary was informed by 'outdated media stereotypes' which ignore the work done by thousands of salaried and fee-paid judges.
This is starting to be improved through an enhanced schools programme, judges increasingly talking to the media about the realities of judicial life, and documentaries and films – including The Children Act, which earlier this year highlighted some aspects of work in the family courts.