Legal charity LawCare has urged law firm bosses to do more to protect junior staff members who may be showing signs of desperation.
This week the Solicitors Disciplinary Tribunal opted to allow Sovani Romana James to continue in practise despite being found to have created and backdated letters to give the impression a case was progressing.
The tribunal decided that James, who at the time worked for south-east firm McMillan Williams, was under pressure to record more hours and showed signs of anxiety and stress, but was not given the required support by her managers. The firm has yet to comment on the case.
Elizabeth Rimmer, chief executive of LawCare, said James's situation was a familiar one to her charity, as a range of factors are contributing to a working environment that takes its toll on lawyers' mental health and wellbeing.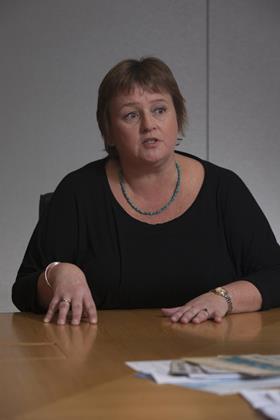 'We get calls from lawyers at all stages of their careers who have made mistakes and are frightened to admit them, we get calls from junior lawyers who do not feel supported by their manager and are questioning if the law is for them, we get calls from lawyers who are being bullied and harassed by colleagues,' said Rimmer.
She explained that the competitive legal environment, 24/7 culture and financial pressures on firms mean people are unwilling to seek out help.
In this case it is up to their firms to spot the signs that fee earners are struggling and provide an environment where they can open up.
'No one should feel frightened in the legal workplace to talk to a manager or a colleague about a work matter that is worrying them, as serious as the consequences may be, the saying 'a problem shared is a problem halved' is true,' added Rimmer.
'We know that making the transition into practice can be a particularly vulnerable time for junior lawyers and that an approachable and supportive management style is vital at the start of their legal careers.'
Contact LawCare support services:
Helpline: 0800 279 6888
Email: support@lawcare.org.uk