Shadow justice secretary David Lammy has pledged that a Labour government would support the creation of an independent body to assess legal aid rates.
Speaking at a fringe event of the party conference on Sunday, Lammy also criticised the Conservative government for attacks on elements of the legal profession and warned that new lord chancellor Dominic Raab will seek to scrap the Human Rights Act.
Lammy did not explicitly commit to Labour spending any more on legal aid, but he made it clear that the party would change the approach to funding access to justice if it was elected to power.
'Legal aid was a fundamental and important plank of the consensus that emerged after the Second World War that gave us the welfare state and a safety net into which people could fall,' he said.
'The idea was of access to justice for everybody and it is so sad to see the state in which it has got. You cannot talk about levelling up the country when there are huge swathes of the north-east, north west, midlands and London where you can barely get access to a lawyer.'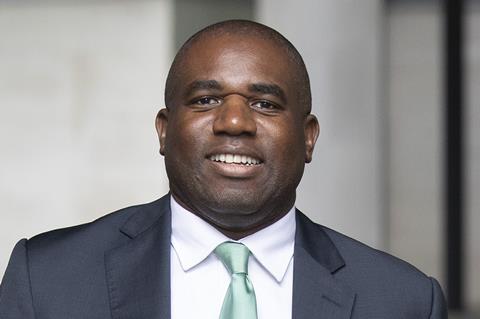 Lammy, who is due to give his keynote speech to the conference on Tuesday, described the language used by home secretary Priti Patel about 'activist lawyers' as 'horrendous' and said he would relish going up against his counterpart Dominic Raab in the coming months.
He suggested that Raab's predecessor Robert Buckland, who was moved aside earlier this month in a reshuffle, had lost his job 'effectively because Dominic Raab has more hardline views about abolishing the Human Rights Act altogether'.
Lammy added that Labour would 'robustly' oppose any measures going through parliament to repeal the HRA and to restrict judicial review. Later in the same event, hosted by the Society of Labour Lawyers, shadow attorney general Lord Falconer said the Conservatives would wait to legislate over human rights until nearer the next general election.
Falconer said: 'I do not underestimate the possibility this government would wish to promote a culture war towards the end of this parliament. Having a big row about human rights would suit their political purposes and it would be very difficult for judges.'