Top media lawyer Mark Lewis told a court today that he was misled over the progress of newspaper phone hacking cases by his former firm. Lewis, who represented the Milly Dowler family in a case that triggered a rush of litigation, claims to have been underpaid million of pounds owed to him by London firm Taylor Hampton.
The firm denies his claim, and makes a counter-claim that it is owed money through Lewis failing to honour an agreement to work 25 hours a week on the cases.
Giving evidence at the High Court this morning, Lewis claimed to have been told a 'series of lies' by one partner about case progression, and was made aware by the clients themselves that cases had started to settle.
The court heard that Lewis and the firm's director Daniel Taylor had reached an agreement in or around September 2011 about Lewis receiving a percentage of profits from phone hacking cases he had brought in.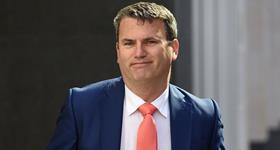 Lewis enjoyed a high profile after representing the Dowler family in their case against the News of the World, which came to public attention in July 2011. He told the court today that his workload subsequently went 'stratospheric' and an agreement was reached by autumn 2011 about Lewis receiving a share of profits. The court heard Lewis had expected to receive 20% of profits from cases which he had referred that were taken on by all fee earners.
Taylor Hampton disputes the claim that such an arrangement existed.
'It was always agreed on the basis that [20% commission] was the case. Otherwise it didn't make any commercial sense,' said Lewis. 'It was agreed that those individuals with phone-hacking cases would dealt with appropriately and I would be paid for those referrals. The idea I would be bringing work in and giving it to Mr Taylor for him to reallocate… was nonsense.'
Lewis said he was given repeated assurances by the firm's management that he would be paid, but the money did not materialise.
He added: 'Mr Taylor kept saying we were making so much money. He was always telling me the lie that the money was with the accountant. That was not true.'
For Taylor Hampton, Romie Tager QC of Selbourne Chambers questioned the validity of the agreement between Lewis and the firm. He also suggested that Lewis was aware throughout this time of the requirement to do 25 hours' work a week for the firm, but over time Tager suggested the solicitor stopped attending case meetings.
Tager said Taylor and Lewis had discussed the 25-hour issue the day before Lewis emigrated to the US in November 2013, over lunch at a Chancery Lane restaurant. Tager put it to the solicitor that he had shown a 'chronic failure' to uphold his commitment, adding: '[Taylor] warned you about your obligation to work those hours at this meeting at the restaurant.'
Lewis said Taylor's record of this meeting was 'quite clearly false', adding: 'He realised he owed me a lot of money.' He explained much of his time was spent in promoting the firm and in taking an active role in the Leveson inquiry into press regulation and standards.
The case continues.