Linklaters' gender and ethnicity pay gaps widened slightly this year, as the magic firm says that the most significant cause of pay discrepancies remains unchanged.
According to a report published by the firm, the mean gender pay gap for Linklaters partners and employees stands at 62.9%, up from 62.6% in 2019. Meanwhile, the employee pay gap edged up from 19.5% to 20.7%.
Linklaters said the most significant cause of its gender pay gap remains unchanged. 'It reflects the composition of our workforce. We have more men in the most senior roles and a higher proportion of women in secretarial and junior business team roles, which predominantly fall within our lowest pay quartile.'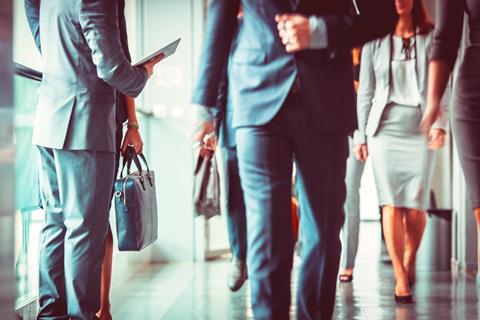 It added that while the gender pay gap has widened slightly, 'the data indicates that the key factors contributing to this are to do with demographics, rather than any underlying equal pay issues'.
The mean ethnicity pay gap for employees also rose to 10.8%, compared with 8.7% in 2019. When equity partners are included, the gap widens to 34.6%, compared with 32.9% in 2019.
Gender and ethnicity pay gaps reflect the difference in average pay between two groups. They do not take into account workforce composition or job roles.
Last year Linklaters pledged to do better on racial diversity with a series of targets. To strengthen partnership diversity, it has three 'aspirational' targets: 15% black and underrepresented minority ethnic partners by 2025; 15% underrepresented minority ethnic partners in new partner elections annually; and five times as many black partners globally by 2027.
Just over a third (35%) of its trainee recruits will be minority ethnic - of whom 10% will be black.