Third party litigation funder Augusta has committed to backing a multi-million pound claim against MasterCard and Visa. The funder, supported by a private wealth management company from Canada, has joined forces with international firm Collyer Bristow for the claim.
Augusta, which specialises in the SME market, has guaranteed to pay 65% of any damages award to claimants who in turn do not have to pay up-front costs.
The litigation concerns interchange fees paid to a retailer's bank every time a consumer uses a credit, debit or prepaid card in a purchase.
In June last year, the Competition Appeal Tribunal ruled that retailer Sainsbury's was entitled to recover more than £68m from MasterCard in respect of overcharging relating to credit cards.
In September, former chief financial services ombudsman Walter Merricks brought a £14bn collective claim against MasterCard, on behalf of all UK consumers, to recover losses incurred as a result of interchange fees.
Collyer Bristow says it is targeting retailers with a minimum turnover of £80m in its action, estimating that a retailer with a £100m turnover could have a claim for at least £500,000.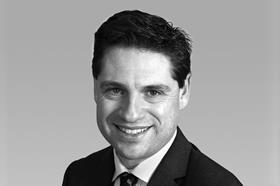 Stephen Critchley (pictured), head of competition law at Collyer Bristow, said: 'Thousands of retailers are impacted by this, and those who wish to make a claim should do so as soon as possible, given claims can only go back six years.'
Robert Hanna, managing director of Augusta, added: 'We believe that many, many retailers are affected and could claim compensation. Unlike other schemes, ours guarantees the percentage that successful claimants will receive.'
Neither MasterCard nor Visa has made any comment on the litigation.
Meanwhile, Augusta has confirmed a new partnership with Cardiff-based firm Darwin Gray to give access to a multi-million-pound fund.
Clients accessing the litigation fund will be insured against the risks of not winning the case.
Kempton Rees, head of Darwin Gray's dispute resolution team, said: 'The litigation fund, provided courtesy of Augusta's substantial backing, provides our clients with the additional choice of sharing the risk and costs of litigation with someone else.
'In certain cases, it can offer the closest thing to risk-free legal action; and it undoubtedly allows some clients to pursue legitimate claims which would otherwise be unaffordable.'