Labour peer Lord Hain has been cleared by a parliamentary watchdog after naming the subject of an injunction despite his links to a law firm involved in the matter.
The former cabinet minister spoke last October in the House of Lords, using parliamentary privilege to name businessman Sir Philip Green as the individual whose identity could not be published due to the injunction.
His statement prompted complaints from several members of the public and from the law firm Schillings, acting on behalf of Sir Philip Green, who said Hain had broken the parliamentary code of conduct. It was pointed out Hain had failed to declare his role as a global and governmental adviser to Ince Gordon Dadds LLP, the firm acting on behalf of Telegraph Media Group, which wanted to publish the story. Complainants alleged that Hain's connection to Ince Gordon Dadds LLP meant his statement ought to be considered as having provided a parliamentary service in return for payment.
The Commissioner for Standards, former Law Society president Lucy Scott-Moncrieff, yesterday dismissed the complaint. She accepted Hain's account of the steps he had taken before deciding to speak in parliament, and that he was unaware of the involvement of Ince Gordon Dadds.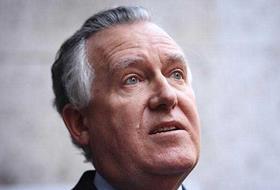 Though Schillings was correct to say the involvement of Ince Gordon Dadds was plain on the front page of the ABC & Others v the Telegraph Media Group Limited, Hain had explained why he did not read the judgment, why he considered it unnecessary to read it, and therefore why he did not know of the firm's involvement.
'I accepted his assertion that he had not read the judgment and was not aware of Ince Gordon Dadds' role in the legal proceedings,' said the commissioner. 'It would be unreasonable to censure him for failing to declare an interest of which he was unaware.'
The commissioner met with Hain, where he explained he based his decision on moral considerations rather than on legal grounds.
Hain told this meeting: 'I am not a surrogate lawyer and I was not acting as one. I was not challenging the court in that sense… I was not trying to second-guess the court, the lawyers or the judiciary at all.'