The Legal Services Board has called for greater consistency in the way barristers, solicitors and other legal professionals are disciplined for misconduct.
Responding to the bar tribunal's review of sanctions, the super-regulator said it is anxious to achieve 'better consistency of outcomes of disciplinary action in different parts of the legal services sector'. The consultation – which opened in April – follows complaints that barristers who commit sexual misconduct are treated too leniently by bar disciplinary tribunals.
The LSB recommended that the Bar Tribunals & Adjudication Service take 'demonstrably firm action on behaviours that undermine that objective, such as sexual misconduct, abuse of trust and discrimination and harassment in all its forms'. It added that it is keen to extend that principle across the whole legal sector.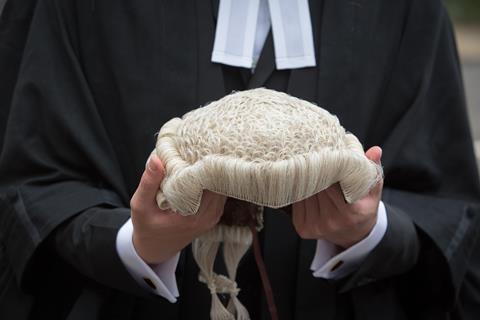 On the issue of social media, however, the LSB warned against making a misconduct group based on a barrister's 'use of social media and other forms of digital communications', arguing it risks focusing too heavily on the means of communication as opposed to the communication itself.
'In our view, legal professionals should ensure that their public communications do not undermine public confidence in them as individual lawyers or in the professions more widely. Whether that communication takes the form of a tweet, a newspaper article, a conference speech or similar is immaterial; what matters is that what is said is compatible with the confidence and trust we expect the public - in all its diversity - to place in barristers and other lawyers,' it said.
In its consultation, BTAS proposed that penalties for sexual misconduct should start at a suspension of over 12 months and finish at disbarment. The proposals are significantly tougher than the current guidance, under which a barrister found to have committed inappropriate sexual conduct in a professional context could receive a reprimand or a medium level fine.