A range of new Covid measures are to be introduced at magistrates' courts, as lawyers continue to flag 'daily failings' in safety standards.
HM Courts & Tribunals Service is to pilot a technique called 'misting' at around 60 magistrates' courts nationwide, with a focus on London. This involves spraying surfaces with an antiviral disinfectant which settles and purportedly safeguards a single room for up to 28 days. The courts service said this will allow more people to use custody suites without compromising their safety.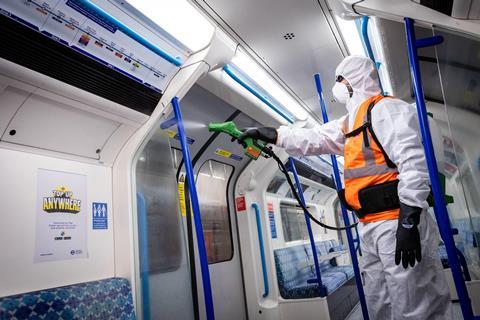 Spraying is expected to begin on Wednesday at Uxbridge Magistrates' Court and the technique could be rolled out more widely if the pilot is successful. Transport for London currently uses misting to disinfect its tube carriages.
According to the London Criminal Courts Solicitors' Association (LCCSA), HMCTS has also recruited marshals to ensure court users abide by social distancing and wear face masks. Meanwhile, only one supporter per person will be allowed at hearings in order to reduce numbers in the public areas.
In its weekly operational update, HMCTS said listing volumes are also being adjusted to reduce the number of people coming to court.
HMCTS hosted a webinar for lawyers last week to explain the safety measures that are in place at court. However, the Criminal Bar Association said the session was 'disappointing' and did not engage with the concerns of court users.