The new master of the rolls is to commence a 'fundamental generational reform of the civil justice system', in which all claims will begin online before entering a digital court process.
Speaking at a virtual event hosted by the Law Society, Sir Geoffrey Vos said future generations 'will not accept a slow, paper-based and courthouse-centric justice system. If that's all that's available, new generations will look for other means of dispute resolution. And it's for that reason that the use of technology by the courts is not an option – it's inevitable and essential'.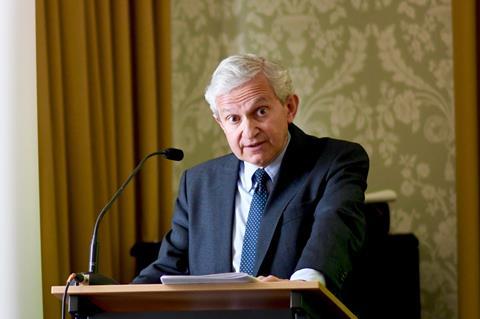 Setting out his 'ultimate vision' for civil justice, Sir Geoffrey said all claimants in England and Wales will be able to start their claims online creating a 'single transferrable data set'.
'What is required is an integrated online dispute resolution system that operates through online front ends and then into an online court process,' Vos said, envisaging an 'online funnel through which all disputes can pass'.
'Now I think is the time to undertake a fundamental generational reform of the civil justice system. I'm not talking about big name reviews. I think things move too fast for them to be any longer of great value. I hope, however, as head of civil justice I will be able to establish a direction of travel for an online justice system'.
Asked whether such a system would disadvantage those without access to technology, Sir Geoffrey said HM Courts & Tribunals Service has devoted 'a vast amount of effort' to making sure assistance is available. 'But we can't devise a system purely for the digitally disadvantaged ignoring the digitally advantaged, who will probably be 90% or more of the population,' he said.
Sir Geoffrey added that lawyers should not fear the reforms. 'There will still be the larger or more intractable problems that require their intervention and advice,' he said.
Asked whether he was worried that algorithms could have in-built biases, Sir Geoffrey said he 'was very unconcerned by the use of algorithms, provided there is governance. The governance must be sufficiently technologically enabled and it must be judge led.'
Sir Geoffrey was sworn in as master of the rolls at a socially-distanced ceremony on 11 January 2021. He succeeds Sir Terence Etherton, who retired at the start of the year.
This article is now closed for comment.