The family division president has urged practitioners to call out 'unsustainable' work practices after being told that lawyers are emailing at night and courts are demanding skeleton arguments over the weekend.
As the system ramped up capacity to list cases, the 'remorseless pressure' from the volume of work was increasing, SIr Andrew McFarlane said in his latest View from the President's Chamber.
He said: 'I have heard that it is now not exceptional for lawyers to be emailing each other in the small hours of the night. I have heard more than one account of courts directing that skeleton arguments should be filed on a Saturday or Sunday.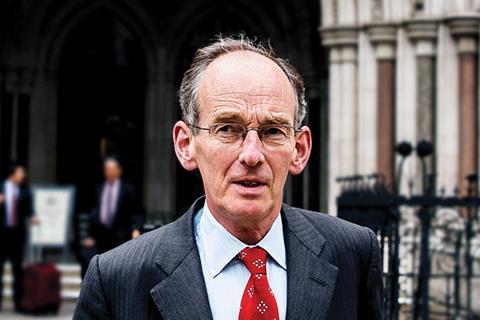 'More generally, because we can now do so remotely, additional directions hearings are, I gather, sometimes listed remotely before the start of the court day in Court X in, say, the North of England, when the advocates may be part-heard in other trials in Courts Y or Z in the West or South. Hitherto, such listings would either not have taken place, or other lawyers would have covered them; now the same lawyer can do both and therefore has to prepare for and attend both hearings – and the judge accommodates them by sitting early before the start of their ordinary list.
'Separately, but no less importantly, there is a physical impact to sitting for hours in front of a screen without taking a break to stand up and walk around.'
Wellbeing has been a top priority for McFarlane, who called for agreed wellbeing protocols in each locality to be revisited.
He said: 'It is plain that the system is at present running low in terms of the personal reserves of the human beings who work within it. There is currently no light at the end of the tunnel and the current news indicates that we may have many months ahead of us working as we now are. There is a need to continue to be kind and understanding of each other. It is crucial that you should all take stock of the issue of wellbeing, both individually and collectively, and, if one or more current work practice is unsustainable, then you should speak out and say so.'