The publisher of the Daily Mirror and the People has agreed to make an interim payment of just over £2m on account of costs racked up in the most recent ongoing 'phone hacking' litigation, which has seen nearly 600 claims settled so far.
Mirror Group Newspapers (MGN) will pay £1.805m on account of the 'common costs' of the so-called third wave of claims brought for alleged unlawful information gathering at its newspapers, the High Court heard yesterday.
The publisher has also agreed to make a further interim payment of £200,000 in relation to costs in the fourth wave of the litigation, 26 of which have now settled. There are still 85 'live claims', including one brought by the Duke of Sussex, and there are 'more new claims to follow', the court was told.
The claimants' lawyers incurred costs, including VAT and any success fees, of more than £5.5m in respect of 78 claims against MGN which settled in the third wave, the claimants' barrister David Sherborne said in written submissions. A further nine claimants settled before an aborted trial, due to take place last month, with their shares of common costs totalling an additional £1.7m, he added.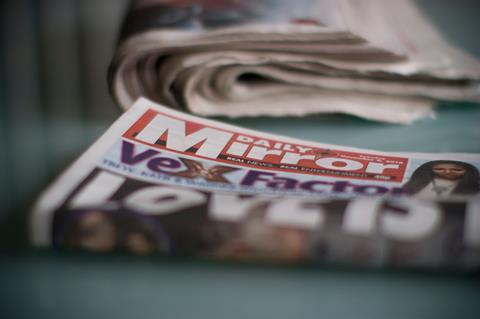 In relation to the fourth wave, costs of £1.084m excluding VAT were incurred between December 2020 and last month, Sherborne said.
MGN has settled a total of 586 claims over the lifespan of the litigation - 350 between 2015 and last year alone, according to documents before the court.
Last Friday, the publisher applied to strike out 23 live claims on the grounds that 'limitation has clearly expired'. A hearing to determine those applications is expected to take place at a later date.
Mr Justice Fancourt, the managing judge for the litigation, said that any trial of outstanding live claims would not be able to take place before June 2023.
There has only been one trial of claims against MGN for unlawful information gathering. This concluded in 2015 with eight claimants – including actress Sadie Frost and former England footballer Paul Gascoigne – being awarded a total of £1.2m in damages between them.
The hearing – and the litigation – continue.