The High Court has sanctioned the Ministry of Defence for failing to respond properly to disclosure requests from an outsourcer.
In Serco v Secretary of State for Defence, Mr Justice Fraser said the department should pay indemnity costs amounting to almost £80,000 after conduct in relation to the disclosure which went 'well outside the norm'.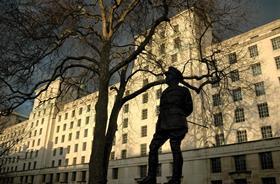 The court heard that in June 2018, Serco was notified it had been unsuccessful in bidding for a 12-year contract worth £1.1bn for fire and rescue services. The company made an application for specific disclosure, which was compromised on the day of the hearing by the MoD agreeing only very recently to provide almost all the disclosure sought.
In a pre-action letter immediately following notification, Serco informed the MoD it had 'serious and legitimate concerns' about how its bid was evaluated. Serco sought a number of pieces of information, including a 37-page document with reasons for the evaluation score.
Fraser J spelt out to the parties that they had a duty to help the court achieve the overriding objective. On disclosure, he also reminded them of case law, which stated that challengers to a decision should be provided promptly with the essential information and documents relating to the evaluation process.
'It is obvious to me the MoD has not begun to grapple with its obligations in terms of disclosure, either generally or in the context of this application, until an extraordinarily late stage,' said the judge.
He added that the application for disclosure should never have been required, and the MoD should have voluntarily provided this documentation months ago.
'A party such as Serco, which is bringing what on the face of it… is at least a prima facie credible challenge in a very sizeable, expensive procurement of enormous detail, was entitled, and is entitled, to seek these documents.'