The government has lost or disposed of the only record of a meeting between its lawyers and civil litigation guru Sir Rupert Jackson to discuss a critical decision on legal costs, the Gazette has learned.
The Ministry of Justice has been consulting on extending fixed recoverable costs in civil cases based on recommendations made by Sir Rupert in a 2017 report commissioned by the lord chief justice and master of the rolls. To increase access to justice, Sir Rupert proposed extending the 'Aarhus' rule – an optional, means-tested limiting regime developed for environmental cases – to all judicial reviews.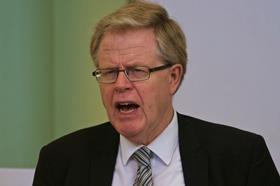 The ministry's consultation paper states that the Government Legal Department 'queried what the evidence base was that had given rise to this concern and urged caution when they met Sir Rupert during his review'. Following the meeting the ministry decided there was no access to justice issue as costs capping orders and legal aid are available.
Public Law Project, a legal charity which brings strategic cases intended to increase court access, submitted a freedom of information request asking the ministry to disclose the minutes of the meeting.
In response, the ministry's disclosure team said: 'The MoJ does not hold any information in the scope of your request. At the meeting handwritten notes were taken, rather than there being actual minutes (of which none were taken). These notes summarised the key points of the meeting, however due to the meeting being around two years ago, the handwritten notes cannot be located, despite a thorough search having been carried out.'
A spokesperson for the ministry told the Gazette that the department does not keep notes for longer than is necessary.
Joe Tomlinson, PLP research director, said the right to challenge unlawful government decisions by judicial review is a vital constitutional safeguard, 'but the MoJ's [consultation] appeared to dismiss the fact that there are significant financial barriers that prevent people from exercising this right.
'The government's justification for swerving the access to justice issue seems to hinge on a meeting between the Government Legal Department and Sir Rupert Jackson, of which there appears to be no record. As judicial review remains unaffordable to most people, it is disappointing that the provenance of the decision-making process seems so shaky.'