The government has reprieved five courts identified for closure as part of its review of the estate.
The Ministry of Justice said it intends to close 64 sites as proposed in its consultation last year.
A further 22 closures will take place but with changes to the original proposals. The full list of closures, which are intended to take place within the next two years, can be found here, with the timescale for each closure stated here.
The five courts to stay open will be St Helens County Court (although the magistrates' court will close), Stockport, West Cumbria, Bath and Carmarthen – civil and family hearing centre, the law courts at the Guildhall (pictured) will close.
The government said each closure - affecting one-fifth of the total court estate in England and Wales - will still allow for 'effective access to justice' and the maintenance of 'high-quality service provision'.
Justice minister Shailesh Vara said: 'Court closures are difficult decisions; local communities have strong allegiances to their local courts and I understand their concerns.
'But changes to the estate are vital if we are to modernise a system which everybody accepts is unwieldy, inefficient, slow, expensive to maintain and unduly bureaucratic.'
Vara said 97% of citizens will be able to reach their required court within an hour by car, even after the closures. The proportion able to reach a tribunal within an hour will be 83%.
'On average, the 86 courts we are closing are used for just over a third of their available hearing time,' said the minister. 'That is equivalent to less than 2 days a week.'
While some campaigners fighting to keep their local court open will be relieved, many court users will be disappointed that so few sites were identified for reprieve. The Law Society had suggested there were good reasons to save 59 courts across England and Wales.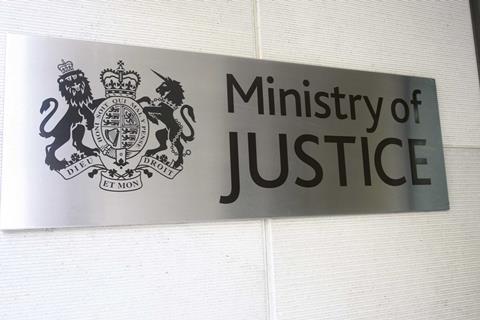 The consultation, which opened last July, prompted more than 2,100 separate responses, along with 13 petitions containing more than 10,000 signatures.
The government's response stressed that access to justice is 'not just about proximity to a court' and that changes to estimated travel times are 'small'.
The MoJ said in 'exceptional cases' start times of hearings may be delayed to allow later attendance due to travel difficulties.
Law Society president Jonathan Smithers said: 'We are disappointed that the government is pressing ahead with the closure of so many courts. The majority of these closures will make it more difficult for a significant number of people to get to court, disproportionately affecting people living in rural areas, those with disabilities and lower income families.'
However he welcomed that five of the proposed closures would not be going ahead and acknowledged that the government intends to make changes to its proposals for 22 courts following evidence submitted by our members. 'We look forward to continuing discussions about the revised proposals in these areas to ensure that access to justice problems are mitigated.
'No matter who you are, no matter where you live, everyone in England and Wales must be able to access legal advice and the justice system.'
The Public and Commercial Services Union, which represents court staff, said the government's rationale for closures 'misrepresents courts usage and journey times' and the decision will make it harder for witnesses and victims to attend court.
General secretary Mark Serwotka said: 'The closures would seriously undermine access to local courts that is crucial not only for the administration of justice but also public confidence in the justice system.
'The plans are not being driven by need or what will work, but by a political choice to cut public spending. It is impossible to know whether the government's case on better use of technology stacks up because these decisions are being taken before it has been properly developed and tested.'
Jo Edwards, national chair of dispute resolution service Resolution, said the government has yet to present any analysis on the impact on courts that will remain open and absorb work from closed sites.
'Unfortunately, parents and children will now be faced with closures at a time when the system is already struggling due to a devastating combination of funding cuts, fewer judges and an increase in the number of people representing themselves in the family court.'