The Ministry of Justice is under-reporting the problem of probate delays and over-estimating how satisfied people are with the application process, the Gazette has been told.
Ian Bond, chair of the Law Society's wills and equity committee, said that figures posted on Parliament's website about the average wait for grants of probate were 'disingenuous to say the least'.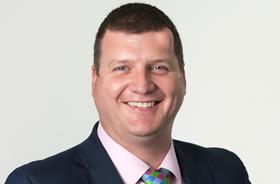 Edward Argar, parliamentary under secretary of state at the MoJ, referred to figures in a written answer showing the average wait time for grants in April, May and June to be two, six and nine weeks respectively.
He wrote: 'Some grants are experiencing delays of between four and six weeks outside of our targets as a result of significant increases in work during March and April and some technology issues which have now been resolved.'
However, as stated on the webpage, the figures Argar uses do not include cases in which a grant is yet to be issued.
The figures also do not account for the entire waiting process, according to Bond. He said: 'The figures given are for the period from banking the payment to the legal manager approving the application. It doesn't include the wait for the registrar to come to that registry to sign (or the application to be sent to another registry where the registrar will be). Nor does it include the time taken to print and send.'
Due to a hologram that now appears on grants, documents often have to be sent to different registries to be printed, increasing solicitors' wait time.
Argar also said in his written answer that at the end of June 93% of users indicated they were 'satisfied' or 'very satisfied' with the online application services for grants of probate. However, Argar does not mention paper applications, which significantly outnumber those made via computer.
Bond said: 'Online applications make up between 5-10% of applications - the responses from paper applicants are conspicuous by their absence.'
He added: 'With a backlog of an estimated 40,000 it is going to take a long time to get back to normal.'
The MoJ notes on the webpage that the figures were 'not subject to the rigorous quality assurance processes of official statistics'.