Victims of alleged sexual violence in London and the north east will be spared live cross-examination from today, as part of a pilot scheme to make trials less traumatic for complainants.
According to the Ministry of Justice, intimidated complainants and witnesses of crimes such as rape and modern slavery will be allowed to pre-record their evidence at three Crown courts in London (Harrow, Isleworth, and Wood Green) and at Durham Crown Court. The recordings will be played at trial.
The scheme is already in place in Liverpool, Leeds and Kingston-Upon-Thames Crown Courts, and could be introduced at others across the country subject to further evaluation.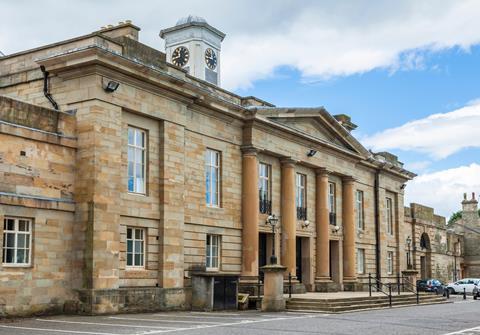 The recording of evidence takes place as close to the time of the offence as possible in order to help memory recall, and defence and prosecution lawyers are both present in court during the pre-recording, as are the judge and the defendant. The government said the scheme maintains a defendant's right to a fair trial and that any decision to pre-record evidence will be made by a judge on a case-by case basis.
The extension of the scheme follows the rollout of the provision for vulnerable victims, such as children or those who suffer from a debilitating condition, to all Crown courts in England and Wales last year.
Lord Chancellor Dominic Raab said: 'Boosting support for victims is one of my top priorities so I'm keen that we use this technology to minimise stress for victims and ensure they can provide their best evidence.
'This is part of our plans to transform the response to crimes against women, better support victims and make sure cases are investigated fully and prosecuted robustly.'